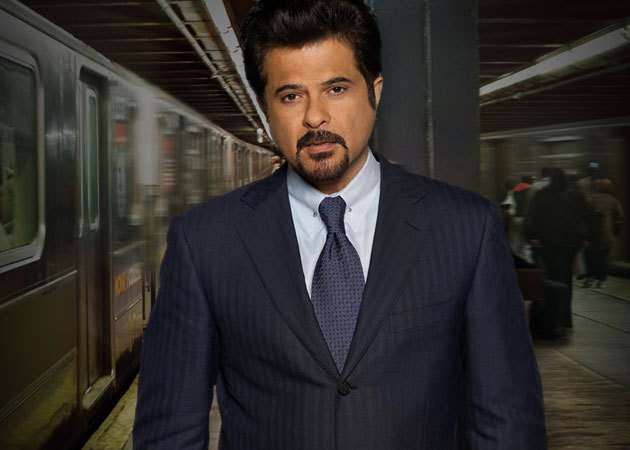 In a bylane next to Mumbai's biggest mall, in a suburb teeming with people even at midnight, is a building that at first glance looks like an abandoned warehouse. The decrepit exterior hides the set of what may be one of India's most ambitious TV shows yet - the domestic version of the U.S. television hit action series 24, which its makers hope will revolutionise Indian TV. The Indian 24 is a novel concept in an industry where daily soaps reign. It will be the first seasonal fiction show on TV, one of the most expensive TV shows ever produced and the first to have a Bollywood star in the lead.
Anil Kapoor, 53 and best known for his turn as the talk show host in Danny Boyle's Oscar-winning film Slumdog Millionaire, will be the Indian counterpart of Jack Bauer, the suave police officer who is part of an elite anti-terrorism unit. Kiefer Sutherland starred in the original. It is with this mix of Bollywood stardom and the terrorism theme that the show's makers are hoping to woo audiences. "We are giving them their star that they love and we are giving them subject matter which is close to them, which is India, patriotism, terrorism, crime, thriller and family emotions," said director Abhinay Deo.
"Where can this go wrong?" Anil Kapoor, who is also the show's producer, played a Middle Eastern leader in the eighth season of the American series in 2010 and was convinced he had to bring the "discipline and professionalism" of U.S. television into India. Aware that they are venturing into untested waters, the show's makers are paying great attention to detail. The main set or the CTU (counter-terrorism unit) is a replica of the one in the U.S. series, complete with newspaper clippings, Venn diagrams on softboards and huge monitoring screens.