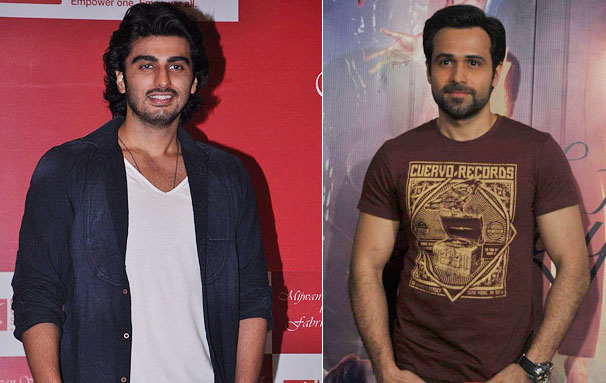 Over the last weekend gone by, many in the industry were surprised when news started floating around Arjun Kapoor being signed for Punit Malhotra's GUTKA. While till a couple of months back it was widely believed that Emraan Hashmi was all but finalised to be sharing screen space with Akshay Kumar for the film, the latest development caught quite a few unaware. As things stand though, even this piece of 'news' isn't confirmed and the makers are yet to make a final announcement around the eventual cast.
'If you see, no one from the production house or the director himself has gone on record around the change in cast. While Arjun Kapoor's name has started floating around, there is still uncertainty around whether Emraan Hashmi is indeed no more associated with the film. It is all plain speculation so far. The only ones who are currently associated with the film are Akshay Kumar, Karan Johar and Punit Malhotra. There is no question of one actor replacing another as there wasn't a name announced in the first place,' says a source.
In fact one is also led to believe that the makers are still contemplating around the final cast of GUTKA. 'Who knows, maybe there is a third actor who comes on. Or even better, both Emraan and Arjun may end up being a part of the film,'' the source adds. When contacted, an official from Dharma said, 'We are yet to cast for GUTKA other than Akshay Kumar. All that can be made official is that the film would start in March next year. Other details would be shared in due time.' We are waiting!