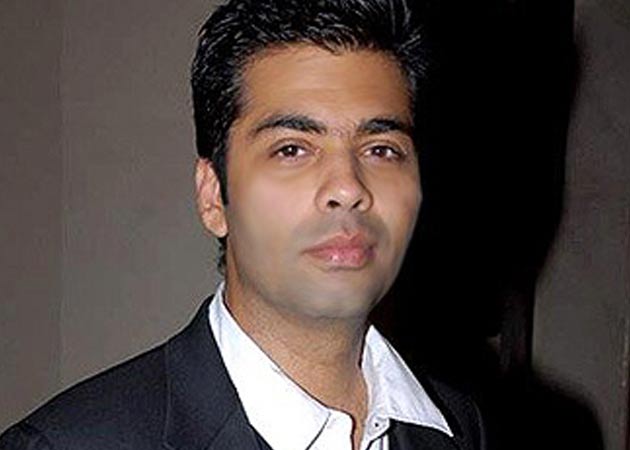 He is known for making glamorous multi-starrers and designer family dramas, but filmmaker Karan Johar insists that he does not cast anyone keeping in mind their "star value". His directorial debut "Kuch Kuch Hota Hai" saw him directing superstars like Shah Rukh Khan and Kajol. His next film "Kabhi Khushi Kabhie Gham" had Amitabh Bachchan, his wife Jaya, Hrithik Roshan, Kareena Kapoor, Khan and Kajol again. "Kabhi Alvida Naa Kehna" also boast of stars like Big B, SRK, Rani, Abhishek Bachchan and Priety Zinta. With "My Name is Khan" again he had SRK and Kajol. Only with his last release, he experimented with newcomers Siddharth Malhotra, Varun Dhawan and Alia Bhatt.
"I did not cast them because they were stars but because of their acting prowess. I don't cast anyone keeping in mind their star value. They suited the role and I needed the elements that they have as actors and hence I cast them," Karan told. However, his direction wish list figures perfectionist Aamir Khan and Bollywood heartthrob Ranbir Kapoor. "I think the commercial dictates are studio driven. Each production house and studio wants to up the game and project a certain thing that keeps going on," he said. His latest upcoming directorial venture titled "Bombay Talkies" is a celebration of 100 years of cinema. It is a series of short films directed by Anurag Kashyap, Dibakar Banerjee, Zoya Akhtar and Karan.

Karan's film has Rani Mukherjee, Randeep Hooda and Saqib Saleem in lead roles. "Rani is a big star but I cast her because she fits the bill. I cast her for her acting abilities and not because of her star value. Similarly thing goes for Randeep and Saqib.. I cast them because they are good actors," he said. The short film compilation has caught people's attention since its announcement mainly because of the four big names that come together for the first time. "It ('Bombay Talkies') is a small tiny endeavour raising the bar of cinema, 100 years of cinema and this film marks the beginning of new golden age. Content is becoming more contemporary and it marks the beginning," he said.
Meanwhile, as a director Karan is busy working on his next, which happens to be a period romance based in Lahore during the time of the partition. There were reports that Shah Rukh and Siddharth will be part of it. "Nothing has decided on the film yet. It is still in scripting stage... It will take still some time," he said. But Karan looks quite keen to team up with SRK yet again. "I think that (a film with SRK) will happen very soon. He is a member of my family. He is one of the most respected individuals in the country. We have worked in so many great films together and I would love to work with him. There is a complete reason to work with him again," he said. Karan and Shah Rukh have created magic whenever they have teamed up and delivered hits.

The 40-year-old filmmaker also has couple of projects lined up for release as a producer "Gippi" (May 10), "Yeh Jawaani Hai Deewani" (May 31), "Unglee" (September), "Gori Tere Pyaar Mein" (November), "Gutka" and "Shuddhi". In the directorial debut of Sonam Nair "Gippi", Delhi-based Riya Vij plays the role of an awkward teenager, who gets bullied because of her weight and missing cool factor. The film is produced by Karan's Dharma Productions and it releases on May 10. "Its coming of age story of a girl. I loved the idea and I feel there is a 'Gippi' in all of us. We all have been through that stage that Gippi goes through. When I read the story I felt identified with it. I can't direct a film like that," he said. For "Shuddhi", he is teaming up with Hrithik Roshan and director Karan Malhotra.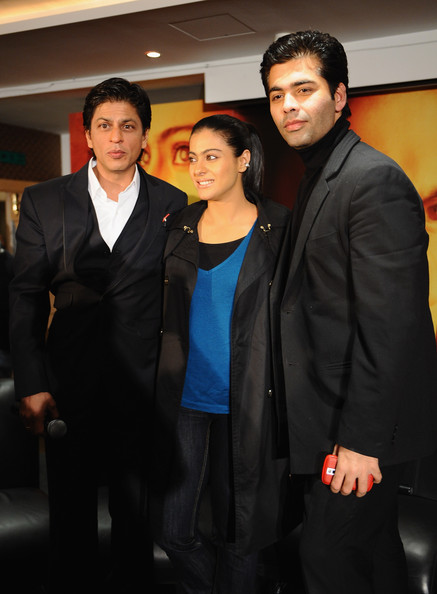 The leading lady of the film is yet to be finalised. It is scheduled to go on floors by the end of 2013 and will hit theatres on Diwali next year. Again, for the first time, Akshay Kumar will be coming together with Karan not only as an actor but as a co-producer for "Gutka", to be directed by Punit Malhotra. Also, Karan has a film with Ekta Kapoor's Balaji Motion Pictures. The joint venture will star Emraan Hashmi and Kareena Kapoor. It will go on floors in September this year. The filmmaker is happy that he is getting to produce all kind of films. Now, he is planning to make a franchise of his last directorial release "Student of the Year". "I am planning to make this film into a franchise.. They won't be starring in it. We will launch other newcomers with the film," he said.