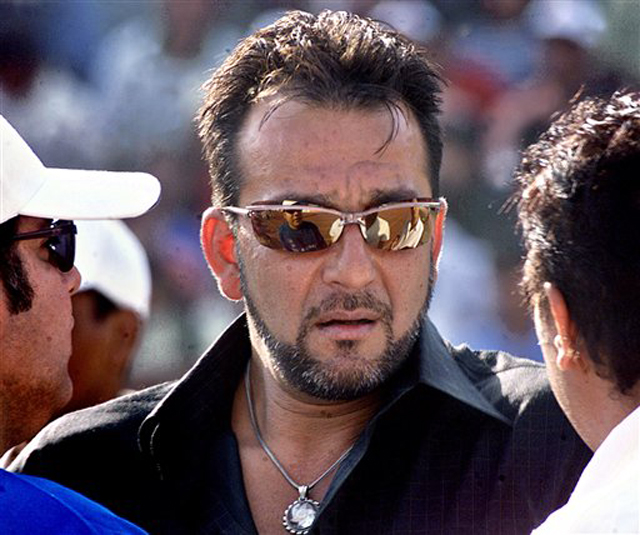 Sanjay Dutt, who earlier had claimed he would not ask for pardon and would surrender before Bombay court as per the schedule, seems to have forgotten his own words. Now, the Bollywood actor has filed review petition in the Supreme Court challenging his conviction and 5-year-jail term which was given by the apex court in connection with Bombay Blast 1993 case. Dutt filed the review petition on Friday, April 18 and sources informed that court hearing on the petition is likely to come up in this week.
The apex court had upheld Dutt's conviction on March 21 asking him to surrender on or before April 18, 2013. His jail sentence was, however, reduced from six to five years. Dutt, son of late actor-turned-politician Sunil Dutt, has already served 18 months in jail and will now have to spend another three-and-half-years in jail.
His counsel urged the court to release him on probation, considering his past conduct and involvement with charitable and social work.
Dutt was convicted of illegal possession of arms in November 2006 but was acquitted of more serious charges of criminal conspiracy under the TADA, the now-defunct terror law. The Supreme Court recently has given 4 weeks relief to Dutt granting his request to extend the time of his surrender. While Dutt had requested for 6 months more to surrender so that he could complete 7 projects, he has only been given 4 weeks on 'humanitarian grounds'. 53-year-old Dutt was to surrender on April 18.