Mala Sinha is fuming, and she has all the reasons to be! When members of the Phalke committee (including their chairperson) met the Pyasa actor requesting her to accept the Dadasaheb Phalke Academy award for being a 'legendary artiste', she was quite pleased to accept it. But little did she know that her happiness would be short-lived. The legendary actor was aghast to see that the invitation card had her name missing along with the other two winners – Asha Bhonsle and Pamela Chopra (Yash Chopra's wife). Worse case, there was no mention of the award she would be honoured with.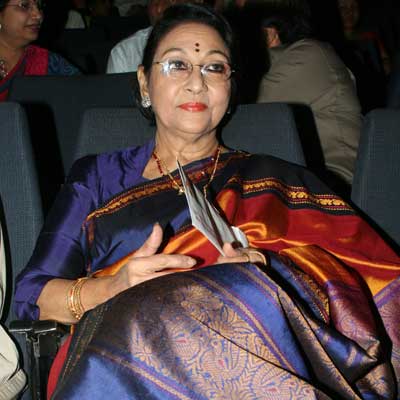 "I was informed about it a month ago," said Sinha while talking to a newspaper and added, "Though I don't go out too much these days I did agree to accept the award. They had a press conference to announce the awards but none of the winners, not Ashaji (Bhonsle), not Pam Chopra, attended it. But I did. They came home with the invitation last week to insult me this way. Forget my picture, they haven't even put my name on the invitation card. I told them to pick up their invitation cards and leave. I don't want their award. This is an insult to me as an artist. I can't tell you how upset I am.
I agree Asha Bhonsle and Yash Chopra are great artistes. But am I so small an artist that my name should be left out?" questioned the enraged actor.This is something totally uncalled for, especially for a legendary actor like Mala Sinha, who regaled generations of Hindi cinegoers with her impeccable performances. Wethinks the award committee members should write an apology letter to Sinha and sort out the matter. We are sure she'll smilingly accept it with all gratitude!