Though the debuts that Alia Bhatt and Kareena Kapoor made may not be the point of initiation of comparison, as Kareena Kapoor's debut film REFUGEE and Alia Bhatt's debut film STUDENT OF THE YEAR are chalk and cheese, indeed the manner in which Alia Bhatt is being packaged and marketed is a pointer towards the fact that she is being positioned for the slot that came to be synonymous with Kareena Kapoor, the slot identified by Kareena'a character in KABHI KHUSHI KABHIE GHAM that of Pooh. Kareena Kapoor consciously or unconsciously once she became identified with the character of Pooh tried to nurture and adds longevity to that image. Kareena got an opportunity to further diversify and profound it through JAB WE MET and subsequently the character of Geet that she enacted in Imtiaz Ali's magnum opus JAB WE MET became a sort of her identity and subsequently Kareena's roles have been a admixture of Pooh and Geet in one way or the other through the films that she has done so far.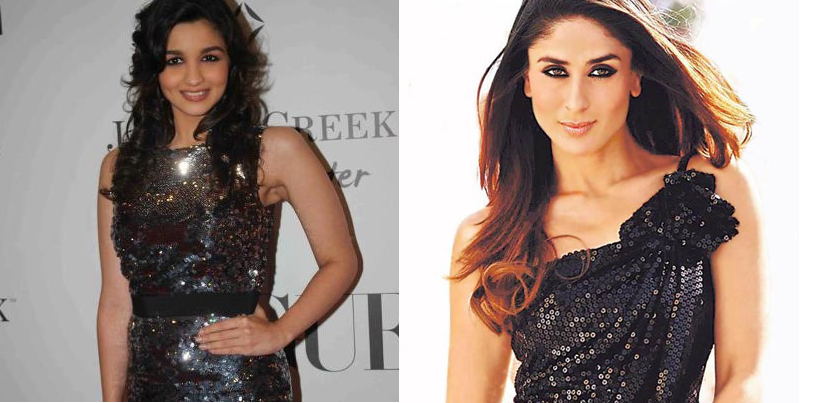 Alia Bhatt's role in SOTY was a modern interpretation of Pooh in KKKG, and as the producer of both the films was Karan Johar, it was quite manifest that the role Alia enacted sought inspiration from the role of Pooh, and Karan Johar could take the credit indeed for having given to the world of entertainment a new Pooh, who could rule the box office in the same manner as Kareena Kapoor had done it after KKKG. It indeed is fortuitous that after being introduced by the banner of Karan Johar the next film that Alia Bhatt got is HIGHWAY which is being directed by Imtiaz Ali, again a road movie and there are expectations that HIGHWAY would be able to create the same kind of buzz that JAB WE MET had created, as the director is the same, the template also seems to be the same.

Another parallel between both Alia Bhatt and Kareena Kapoor seems to be the kind of copy that they have been given for Cola Ad, both conveying the spirit of joy de viv. As Kareena Kapoor is gaining in age, may be the time is coming for Alia Bhatt to don the mantle that Kareena had carved, and continue to inspire generations of girls across the country and outside to live a life of gay abandon and joy by underlining it through the roles being etched through various films.