After Sunny Leone made her pompous entrance in Bollywood with 'Jism 2', her fellow adult stars are set to raid Bollywood. Leone seemed to have paved the path for Bollywood aspirants who are already stars in the adult film industry. Priya Rai who featured in more than 100 adult movies is ready to venture into Bollywood. The 35-year-old is all set to debut in an independent film. The producer of the project Asokan P.K. said that there won't be any nude scene in the movie except some intimate moment which is a requirement of the script.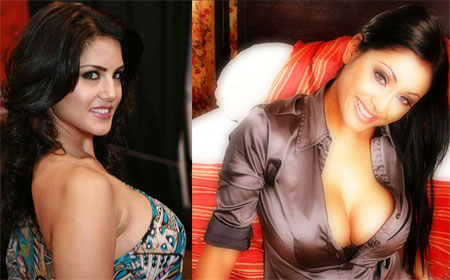 The film will be shot in India and he will be in India for 20 days. Sunny Leone's delightful persona and glamorous appeal, wooed away people's attention in the television series 'Big Boss'. She is now a household name. But even before she could sit back and relax she faces competition from Priya. Priya Rai oozes oomph, she raises temperature and she surely has the body & curves. She was born in New Delhi and was adopted by American parents at the age of 2.

She attended the Arizona State University. Interestingly, she took to stripping in her teens before she moved into the adult industry at the age of 20. She was also a professional stripper for 12 years. Priya Rai has also won award for her movies. Lifestyle magazine Complex placed her at number 19 in their list of "The Top 100 Hottest Porn Stars Right Now" (in 2011) and at number 32 in their list of "The 50 Prettiest Porn Stars of All Time". Priya Anjali Rai seems to know the success mantra and is ready to carve her own way in the Bollywood.