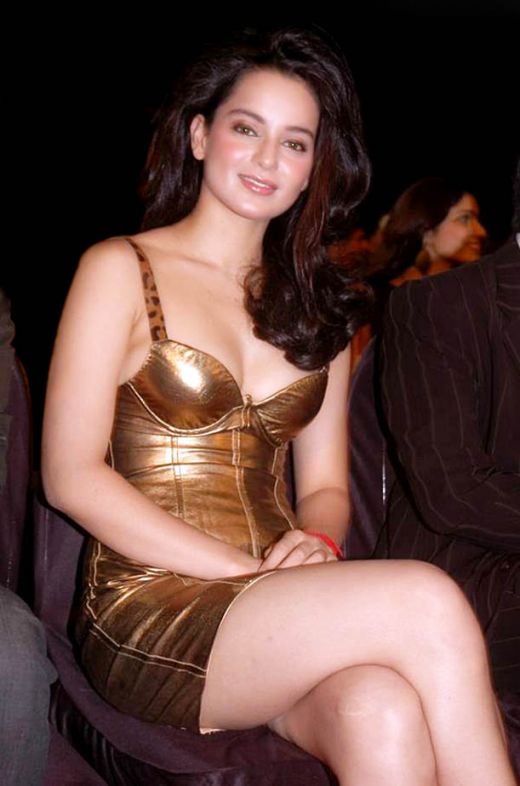 After playing the role of gangster Manya Surve's wife in crime-thriller Shootout At Wadala, Kangana will next be seen playing a gangster in Revolver Rani. Actress Kangana Ranaut has played various characters on the screen, but it seems she is getting more brownie points for playing a gangster's love interest in movies.
She began her career by playing a criminal's girlfriend in Gangster - A Love story, which was a box-office success. Hit underworld crime thriller Once Upon A Time In Mumbaai saw her repeating the same kind of character.

Now she is seen as Vidya, gangster Manya Surve's girlfriend in Sanjay Gupta-directed crime thriller Shootout at Wadala (SAW). Very few know that Kangana's role was especially chalked out in the film as Gupta learned of the character's existence through his interaction with a police official. "Kangana is the tender soul of a very dangerous and violent world depicted in SAW. And it's amazing how she has portrayed the character of Vidya minus any star trappings. She completely surrendered to the role and made it all her own," Gupta said in a statement.

Trade analyst Taran Adarsh too praised Kangana saying: "Kangana delivers a wonderful performance (especially towards the final moments) and stands her own despite the presence of actors with challenging characters."The 26-year-old will be next seen playing a gangster in Revolver Rani, a mujrawali in Rajjo, and a suburban Delhi woman who sets out on a honeymoon all by herself in Queen. She is also working with Hrithik Roshan in Krrish 3 and Emraan Hashmi in Ungli. Unfazed by the success, Kangana said: "I'm an actor. I get assignments, I do my work and I stay totally detached from my movies. It's good if a film does well but that's not going to change my attitude or commitment to my work."