Looks like Preity Zinta is really confident about her upcoming film, Ishkq In Paris (IIP), which has been delayed for months now. The actor recently went on to say that if Aamir Khan's Talaash (2012) could be successful releasing a year after it was originally scheduled to, she doesn't see why IIP won't do well despite a six-month delay.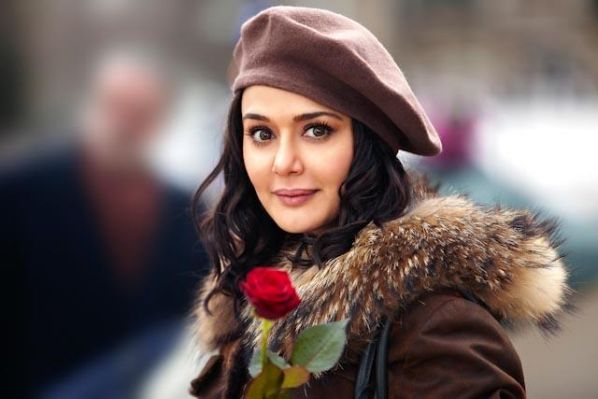 "Talaash got delayed but it still did well. Our film has been postponed by only six months. It won't change anything," says Preity. IIP's release date was postponed after director Prem Raj was diagnosed with cancer. The film will now hit theatres on May 24, and Preity believes that the ongoing T20 tournament will not affect the film's turnover. "The final match is on May 26 — and it's going to last for only three hours. Even in the past, films that released during the T20 tournament have done well," she says.

Even as she juggles work, her T20 team and her own production house — Preity claims that she is currently concentrating on her acting career. "I had taken some time off because of the T20 tournament. I am now focussing on acting. Yes, I am producing IIP, but I am also acting in it. I am multitasking more nowadays," she says. Recently, Preity was seen promoting IIP on the sets of a kids' reality show, India's Best Dramebaaz.

Preity to promote film in cricket stadiums
Preity Zinta, who is the co-owner of Kings XI Punjab team, will make the most of the remaining matches in the ongoing tournament. She, along with her co-star in Ishkq In Paris, Rhehan Malliek, will promote the film inside the stadiums. "Preity and I will be seen together in the last few matches of her team. It is a big cricket tournament and we plan to reach out to a large section of audience through the matches. The film is releasing on May 24 while the tournament finals are on May 26, so we have three days to get all the attention we need through the matches," says Rhehan, who is making his Bollywood debut with this film.