Actor Kunal Khemu says that although he and his actress-girlfriend Soha Ali Khan keep fighting like any other couple, neither of them is dominating. We both fight a lot... We both are culprits! Both of us like to talk, debate a lot. All I can say is we are in good place today," Kunal told PTI in an interview here. "Nobody dominates in our relation. I don't think any relation can work if one dominates. It has to be an equal relation for it to be successful and happy," he said.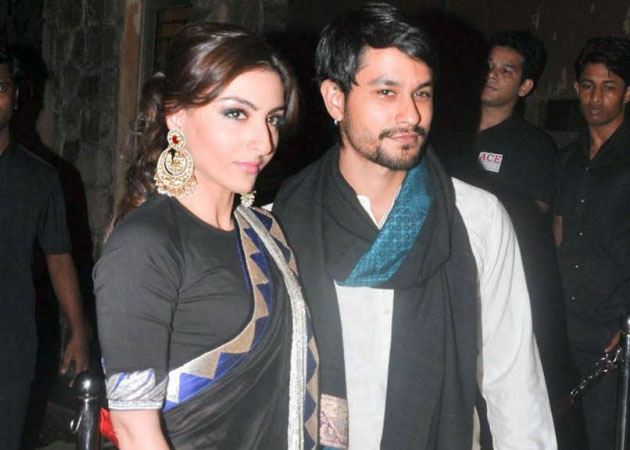 The actors have been dating since quite some time and have been open about their relationship. "We are in a very good place. I am really happy where I am. It is going great. We both respect each other as people and professionals," Kunal said. The actor would be next seen in Go Goa Gone, a zombie-comedy produced by Saif Ali Khan. This is Kunal's first film with the Saif's banner Illumanti Films.

When asked why it took so long for him to do a film with Saif, he says, "It is a professional thing. It does not mean that If I am in a relation with Soha it automatically makes it mandatory for me to do a film with them. Even Soha has not done a film with Illumanti. It is not planned, it just happened."Kunal has been a part of Go Goa Gone right from the start. This will be his second movie with director duo Raj Nidimoru and Krishna D K after 99. "Raj called me up saying let's make a zombie film. So I became a part of their core writing team, came up with a story, I even wrote dialogues for the film. When we were finished with the scripting, I was not sure which character should I play, I left it to the directors to decide. They decided the role for me," he added.

The makers are bringing the zombies first time on-screen and they say they have kept the story-line very simple. "World over zombies are really big. Not everyone here would have seen zombie films. So keeping that in mind we have kept the story of the film very simple. It is not necessary for one to know what zombies are, as the characters also in the film are clueless about them," Kunal said. Releasing on May 10, the film also stars Saif Ali Khan, Vir Das and Puja Gupta. Kunal says he is happy with the response to the promos and hopes the excitement continues till and after the film releases this Friday.