In the space of just seven minutes early in the evening on May 9, cricket bookie Chandresh Patel allegedly made Rs 2.5 crore. Those were the minutes that India pacer Sreesanth took to send down his second, allegedly fixed, over in Mohali, conceding a predetermined number of runs. Those were also the minutes in which Patel made his killing.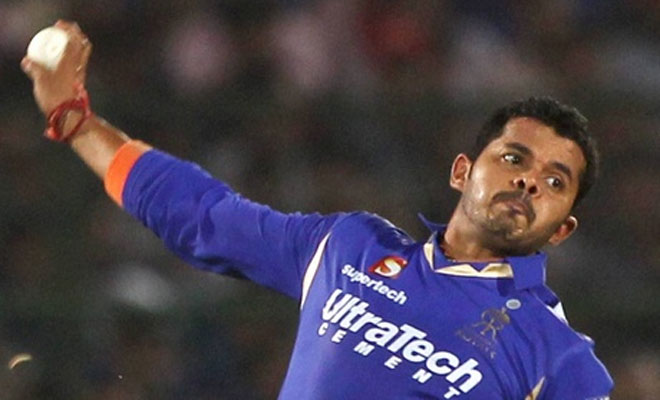 "The stakes were very high. Our investigations have revealed that Patel made Rs 2.5 crore in that over. Bookies like Patel and others have become rich overnight. We have evidence for this," Delhi Police Commissioner Neeraj Kumar told The Indian Express in an interview on Monday. Patel, who lives in Andheri (East) in Mumbai, is one of the 14 bookies arrested by Delhi Police for alleged spot-fixing in IPL matches in connivance with Sreesanth and his Rajasthan Royals teammates Ankeet Chavan and Ajit Chandila. Patel is a property dealer who is believed to have invested his many crores in real estate in Maharashtra. Kumar said Sreesanth's interrogation had revealed he was unaware of his teammates' involvement in the alleged racket. He was apparently under the impression that he was working alone, along with his friend and alleged bookie Jiju alias Biju Janardhanan.

"Sreesanth thought he was alone. He did not know that Ajit Chandila and Ankeet Chavan were working their deals with different sets of bookies. Ankeet Chavan was fixed by Chandila and Amit Singh. We have a taped interception of Chandila demanding a cut for the May 15 match because he believed he had introduced the bookie to Chavan. Chavan was roped into spot-fixing by Chandila," Commissioner Kumar said.

The commissioner rubbished reports that underworld don Dawood Ibrahim or his aide Tiger Memon were directly involved in the spot-fixing operation. "At the moment we do not have any proof of these so called "underworld men" indulging in spot-fixing directly. In mid-March, when our officers were intercepting calls made by intermediaries for the underworld in the course of an anti-terrorist operation, they discovered that these intermediaries were talking to bookies. During these conversations, we overheard the names of these cricket players, after which we swung into action," he said.