India is among the prizewinners at the 66th Cannes film festival. Ritesh Batra's debut film The Lunchbox wins the Grand Rail d'Or (literally, the Golden Rail, having been instituted by railway workers, but now meaning the Audience Award). It is given and much valued in The Critics Week, an official part of the festival.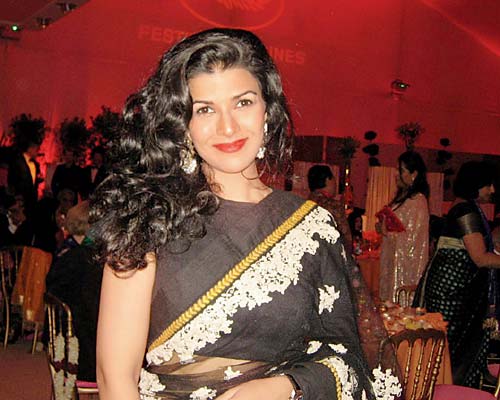 Lunchbox is a unique characteristic of Mumbai life — a daily delivery of a lunchbox from homes to offices. Never is a mistake made in pickup or delivery, except, it seems, in Ritesh Batra's film, woven around Mumbai's beloved dabba. In a rare delivery error, a dabba connects a young Hindu housewife, Ila to the elderly Saajan Fernandes (a Christian). The two begin a correspondence through letters hidden between the chapattis in the lunch box. A romance begins to build between these total strangers. Soon, their fantasy world threatens to overwhelm the reality.

The film features Irrfan and Nawazuddin Siddiqui in lead roles and Nimrat Kaur in a powerful performance as the pensive, neglected housewife. Lunchbox is produced by Sikhya Entertainment (India) and DAR Motion Pictures (India) and co-produced by National Film Development Corporation (India), ASAP Films (France) and ROH films (Germany). In 2011, the project was selected for NFDC's Screenwriters' Lab. Ritesh Batra was a Fellow at the Sundance Institute Screenwriters and Directors Labs where he developed a feature screenplay called The Story Of Ram. His various short films were acclaimed on the festival circuit such as 2010's Gareeb Nawaz ki Taxi, which won the Jury Prize for Best Narrative Short at the 2011 Indian Film Festival of Los Angeles (IFFLA). His Café Regular, Cairo 2011 was recently acquired by European broadcaster ARTE.

Lunchbox has been very well received in Cannes. Film critic Joan du Pont wrote the following in her column for the New York Times, 'Batra has made a film in which even the colour tones are soft, train rides are crowded but not rough, and relationships are nuanced. This is Chekov, not Scorsese country. Both characters are drawn to memories of the past, the age of TV series, of telling stories, sharing pleasures. If you don't share a memory, one character says, you lose it. Batra's film reminds us of the pleasure of shared stories in crowded places.'

The Critics Week selects only the first and second film of a director. It screens a total of seven films in competition. In this section, Gitanjali Rao's animation short, Printed Rainbow, was declared the Best Short Film in 2006. Prior to that in 1999, Murali Nair's Marana Simhasanam (Throne of Death) won the Camera d'Or, as did Mira Nair in 1988, 10 years earlier, with Salaam Bombay. This is one of the most coveted prizes awarded in Cannes to makers of a first or second film and is still open this year. Both The Lunchbox and Amit Kumar's debut film, Monsoon Shootout, are in line for it.
Apart from being one of the world's poorest countries, the African state has been gripped by a civil war for decades. The film follows the engaging and shy 25-year-old Grigris, who despite a paralysed leg, is a graceful and agile dancer and performs at the local club. He lives with his aging mother and uncle.

They make a meagre living as tailors. When the uncle falls ill, Grigris needs to make money to pay the hospital bills. He takes to crime and the local thugs make him pay bitterly when he tries to outdo them at their own game. In the end the film makes an elegiac plea for a simple life and more so, for the power of women in shaping a better life.

Mahamat-Saleh Haroun (Chadian, 51-years-old) was born and raised in the central African republic of Chad. He fled during the civil war of the 1980s, and has been based in France for the last 30 years — though he continues to make films in his homeland. In 1999 he directed his first feature film, Bye Bye Africa, and in 2001 his short film Letter from New York City made in the same year. In 2010, he made his Competition debut with A Screaming Man and served on the Competition jury the following year. Grigris is his sixth feature.