Preeti Desai show off her naked photo: Topless pictures of model-turned-actress Preeti Desai are creating buzz online, but the sexy actress claims the pictures are morphed. Preeti who's all set to make debut with Shor in the City is reportedly dating Abhay Deol.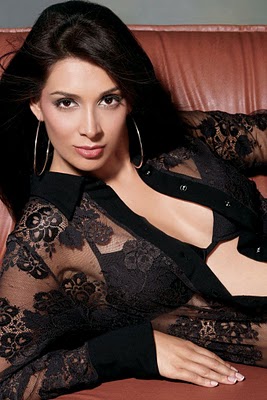 The newbie maintains the pictures are doctored. "There is a lot of rubbish on the internet. I don't think people are gullible to believe everything they read or see! I'm not going to waste time commenting on silly things like this," she told Mid Day.

The actress prefers to talk about her film instead. "I play Shalmili opposite Sendhil Ramamurthy's character Abhay (Sendhil), who is going through a bad phase after moving back to the city. She shows him the city through her eyes and the city comes alive for him," Preeti informed the tabloid. Preeti was crowned Miss Great Britain in 2006.