After smashing several records at the domestic and international box offices, "Chennai Express" duo - Shah Rukh Khan and Rohit Shetty are set to reunite for a Marathi film. Confirming that he will team up with the directo for the project, Shah Rukh said, "Rohit ke paas kucch subject hai. So he was saying that we should make a Marathi film together. And I want to produce one soon," The Times Of India reported. Shah Rukh had collaborated with Rohit for the first time in "Chennai Express". Two weeks after its release, the film continues to score well at different markets despite garnering dull reviews from critics.The announcement of Shah Rukh and Rohit teaming up for a regional film comes soon after the actor revealed that he was looking forward to work with the "Singam" director in the near future.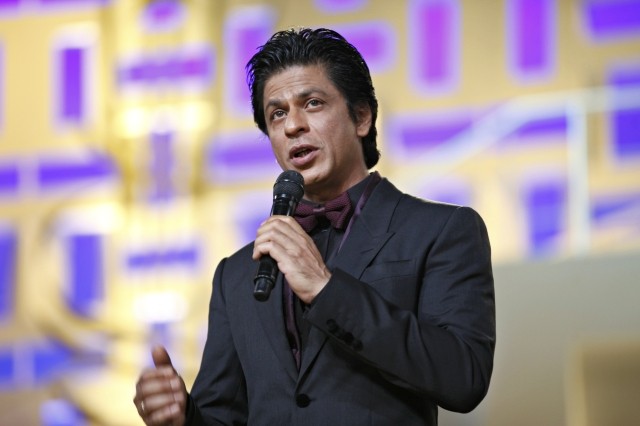 "Some other film maybe, inshahAllah! Recently we (Rohit, Deepika Padukone and I) were driving back and we realised that we will not see each other as regularly after all this? And I told them I am feeling bad, as did Rohit and Deepika. So, Rohit asked if he should already start writing something, so that will give us something to look forward to. Even if it's a year later, Rohit has said he will work on something," Shah Rukh was quoted as saying by DNA. Although Shah Rukh did not go into the details of the film, the actor revealed he will not play the lead role. "As an actor, I may not be able to participate as I don't know the language. Maybe, given a chance, I will do a guest appearance or something.

But as a film person I can make it a little better by giving it as much importance as Hindi films," he said. Stating that he would like to be part of the Marathi film industry Shah Rukh said, "I know a lot of people involved in Marathi films and I would like to participate in some way or the other. It will be good as regional cinema is very important for the state. It has to go side by side with Bollywood. It is important that I do something about it soon."