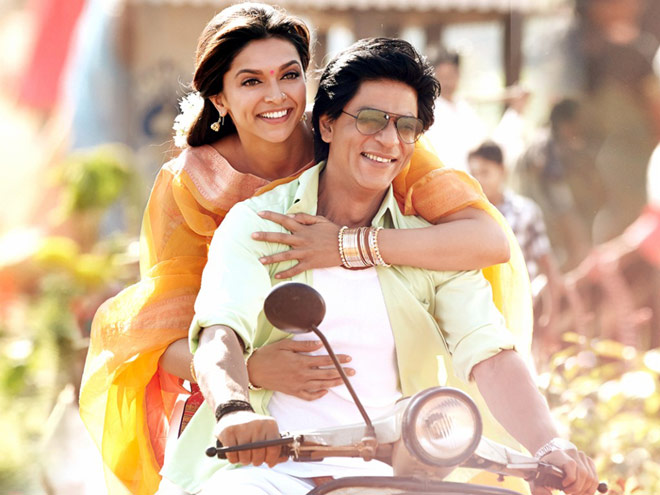 Fascinating how Chennai Express and Once Upon A Time In Mumbai Dobaara! have garnered diametrically opposite reactions, considering both films were broadly catering to fans of old- school masala although in different ways. CE, a comic adventure, romped to a Rs.310 crore- plus global mark in just 10 days after a whopping 100- crore opening weekend. In contrast OUATIMD, a love triangle set against an underworld backdrop, struggled to collect Rs 50 crore. A convenient justification would be twofold. CE had a wider release. The film opened worldwide in at least 1,000 screens more than OUATIMD ( point to note here is halls - multiplexes as well as single screens - refused to take off CE in order to accommodate OUATIMD, which released the next week). Secondly, comedy as a genre is bigger box- office bait right now than the old- fashioned three- way romance. L OOK closely and you spot a bigger reason why CE was fated to be a blockbuster and OUATIMD was not.

CE, starring Shah Rukh Khan and Deepika Padukone, banked on patented south Indian masala of loud comedy, louder action and gaudy naach- gaana as many recent blockbusters have, but with a difference. Director Rohit Shetty was actually spoofing that stock formula. All that jazz also incorporated a few cocky ones at hero SRK's biggest hits as well as his advancing age ( a seemingly undying subject of national importance). This is a generation of audience that doesn't mind cracking the odd joke on its flaws. Their heroes on screen too must reveal that sense of humour. Rohit and SRK obviously kept that in mind while re- creating the superstar's vintage loverboy Rahul. Despite its classic masala set- up, CE's entertainment quotient was in sync with the GenNow mindset. Milan Luthria's OUATIMD on the other hand was clearly trying to tell a story set in the eighties almost to an audience of that era. The film has mostly banked on Akshay Kumar's star power, and to an extent Sonakshi Sinha. The period set- up and the afterglow of the first film - 2010' s Once Upon A Time In Mumbaai - left scope for a retro gala.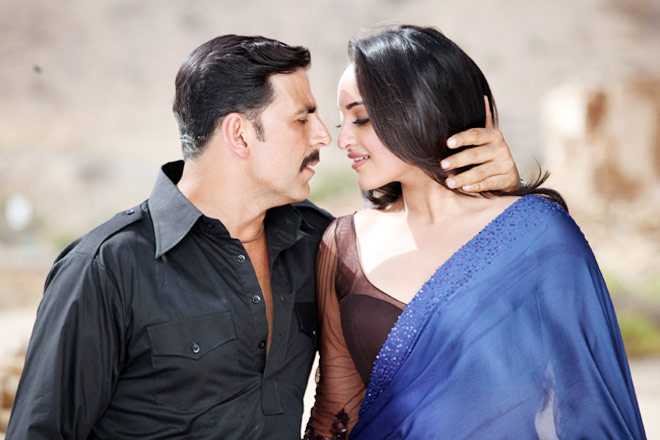 Milan continued with the franchise's fixation for bombastic dialogues. It has been widely accepted the dialogues are the film's highlight what with not much gripping drama happening otherwise. Akshay particularly gets a few choicest ones ranging from the witty (" mujhe kissi ne kahaa tha mera future bright hai , tabhi se kaala chashma pehen kar ghoomta hoon ") to the filmy (" macchar jiska khoon peeta hai marta bhi ussike haathon se hai ") to the bluntly bunkum (" aajkal pyaar naukrani jaisa ho gaya hai ; aata hai bell bajaa kar aur kaam karke chala jaata hai "). Funnily, it is the dialogues that have backfired for the franchise this time. Most youngsters seem to feel a lack of connect between the way we speak and the way emotions are conveyed through words in OUATIMD. For a film that has not much else to show ( even the music this time is a dampener), Milan's attempt had to see lukewarm response. Formula, going by Bollywood's August report card, is what you make of it.