In the era of remakes that has become a domineering discourse in the film industry, perhaps the time has come to remake MERA NAAM JOKER. It was one of the cult films of Hindi cinema and needs to be resurrected again and there would be no better star than Salman Khan to enact the role that Raj Kapoor had enacted in the original film. The maxim is being put forward as there are striking parallels to the storyline that MERA NAAM JOKER had and the manner in which Salman Khan's career has progressed over the years. First and foremost is the fact that Salman Khan is having his best honeymoon with the box office, and therefore the commercial viability of the project would automatically be taken care-off. Secondly Salman Khan is perhaps the rare star in the film industry, who cracks jokes at himself and laughs off his failed relationships in a very graceful manner. .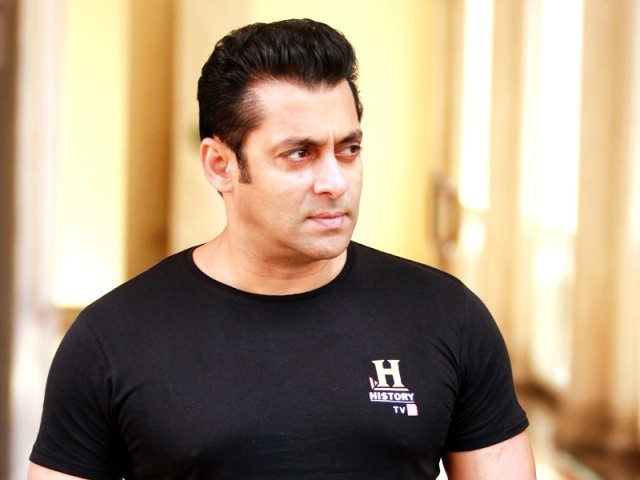 The underlining feature of MERA NAAM JOKER's character enacted by Raj Kapoor lay in the fact that the character selflessly helped those who crossed his way but did not get much in return still he persevered along hoping against hope that he would find love and love would find him. Life story of Salman Khan indeed has been like that where he had his relationships with various actresses across different time frames who benefited from his goodwill and contacts but later moved on to greener pastures. Salman being Salman he took it in his stride laughed it off and moved on. Salman khan being the ultimate performer and entertainer believes in the maxim that the show must go on, has come out stronger after each of his relationships which have ended one way or the other.

He donned the grease paint and jumped to entertain the audience as he has been doing for the last 25 years. The saga of 25 years of association with th film industry that Salman Khan has achieved indeed is aptly summed up in the line of the song from MERA NAAM JOKER- Apne Pe Huns Ke Jag Ko Hasaya, Bun Ke Tamasha Mele Me Aaya-and it is this attitude that Salman Khan has maintained makes him perhaps the best candidate to star in the remake of this cult film of Hindi cinema. Time has come for the industry to revisit MERA NAAM JOKER and perhaps Karan Johar can be the best option to take the call. He already has demonstrated his skills in the remake with AGNEEPATH and he is having wonderful chemistry with Salman Khan and who knows MERA NAAM JOKER remake could emerge as a block buster. There would not be a better tribute to Raj Kapoor than through remake of MERA NAAM JOKER by the film fraternity.