Over the past three years of revolution and re-revolution, Egyptian politics has seen plenty of melodrama and shocking plot twists. But those Egyptians who were yearning for dazzling costumes, catchy musical scores and sumptuous scenery may finally get their entertainment wish: After a quarter-century hiatus, Bollywood cinema is returning to Egypt. Chennai Express, an action-comedy starring
Shahrukh
Khan that is already the highest-grossing film in Bollywood history, will become the first Indian-made film to reach Egyptian
theatres
on Wednesday since protectionist import restrictions were put in place in 1987. The imminent revival owes much to India's Ambassador to Egypt
Navdeep
Suri
, who as a junior diplomat in Cairo during the late
1980s
remembers Egyptians' profound affection for the characteristic razzmatazz of Hindi-language films.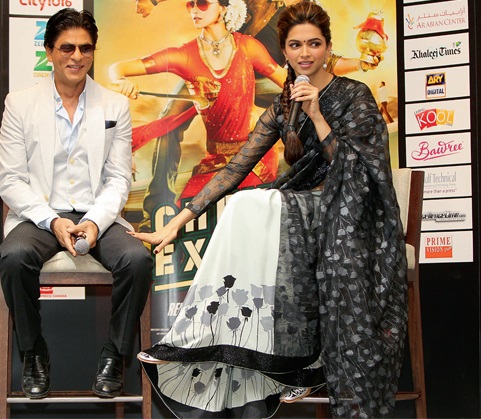 At a reception last week at Cairo's India House, the embassy's Nile-side events venue, Mr.
Suri
recalled hearing Egyptian farmers and fishermen from remote villages naming Indian stars and humming the tunes from the South Asian country's top films. "You used to get Indian films here. Then, suddenly, abruptly, they stopped," said Mr.
Suri
. "It bothered me because I have memories from those days." For Egypt's cultural gatekeepers, Bollywood cinema simply became too popular. Egypt's Chamber of Cinema Industry, a non-governmental organization of filmmakers and theater owners, issued a ruling in 1987 that limited imports of Indian films to five each year, said
Samir
Farid
, the head of the Cairo International Film Festival.
Indian films could only run for six consecutive weeks at a theater and importers were also required to export five Egyptian films to India, Mr.
Suri
said. "At that time, you had very few screens and a big Egyptian cinema," the ambassador said. "So Bollywood films were considered a threat." The prohibitive restrictions effectively ended Indian films in Egypt, but they weren't enough to save Egypt's once-robust movie industry. The Egyptian film business was slowly strangled by cinema from Lebanon, Turkey and global Hollywood mega-pictures. This year has seen the fewest Egyptian cinema productions in the past 20 years.
With theater-owners now suffering from a lack of patrons thanks to
nightime
security curfews and their own devastated industry, lifting the ban on Indian films was an easy sell, said Mr.
Suri
. Many in the Egyptian film industry had simply forgotten about the ban, and it was a happy coincidence that the restrictions were lifted in 2013, the centennial anniversary of the first Indian silent film. Diplomats hope that the return of Indian movies will also restore a populist diplomatic bond that began after both countries doffed British domination at the end of World War II and began to speak loudly for the non-aligned developing world.
The renewed cinema coupling also points to the abiding cultural affinity between Egypt and India: Both have personalities borne of dense populations, conservative mores and boisterous art and music scenes — traits not shared in neighboring Arab countries, Europe or the United States where many Egyptian multiplexes now get their movies. With the effective ban, Egyptian Bollywood-lovers still have ways to get their fix: Two Egypt-based satellite channels run 24-hour Hindi-language programming with Arabic subtitles. "It's almost like we
leap-frogged
the Gulf," said Mr.
Suri
of the closeness between Egypt and India. And by looking East, rather than West for its cultural cues, Egypt is fulfilling the promise of its two revolutions to cultivate a more open society that doesn't betray its conservative roots, said Mr.
Farid
. "Indian cinema is very clean," he said admiringly. "They produce a thousand films a year without a single kiss."