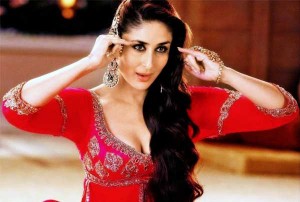 She tried everything – dropped clothes, did steamy scenes, created scenes at Page 3 parties, adopted a famous surname, leaked her own MMS, etc. – to make it big in Bollywood, but nothing worked. Now she is trying to focus on acquiring acting skills instead to revive her career. "Never knew I would have to see this day, but what can I do?"
Poonam
(name changed) said as she filled up the admission form of an acting institute. With many actresses doing item numbers, the space for likes of
Poonam
were shrinking fast, experts say.
"Nowadays any Tom's, Dick's and Harry's sister opens a Twitter or Facebook account and posts semi-nude pictures. There is a problem of plenty," she rued. While the decision of the might-eventually-become-one actress has been welcomed by some industry veterans who run acting schools, some others like Mahesh
Bhatt
are a bit disappointed. "Whatever happened to the idea of diversity and giving equal opportunities to all?" he protested, "We can't force everyone to take the same route and focus on only one skill. Let me give her a role opposite
Emraan
Hashmi
in Murder 420 and she can find a new meaning to her life." However,
Poonam
is not taking any chances. While she has welcomed
Bhatt's
offer, she has decided to go ahead and acquire some acting skills. "I need to learn those facial expressions. Currently I can only pout, and I don't know what does that mean. I need to learn how to look jealous and I could get some TV serials," she highlighted the importance of acting. "And if I can't get any serials, I'd sing Happy Birthday for a popular politician,"
Poonam
disclosed her plan-b to Faking News.