Shah
Rukh
Khan (
SRK
) is busy scouring for good films. His company, Red Chillies Entertainment which has produced films like
Paheli
, Main
Hoon
Na
and Ra.One is looking at buying the copyright of films to add to its library which already has a collection of 18 films. Interestingly, Shah
Rukh
Khan's company is not only interested in buying some of his films which includes the copyright of his 1996 movie
Chaahat
that was produced by Robin
Bhatt
, but he has also bought the rights of two Sunny
Deol
starrers
Arjun
and
Damini
. "It is true Shah
Rukh
Khan is interested in acquiring content which will include his TV shows and films. The decision, however, is made by Red Chillies Entertainment," said a source close to the actor.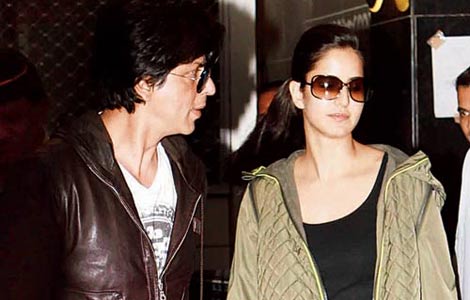 There could be several reasons why an actor is interested in buying the rights of films and having an exclusive right over the use of his creation. Owning the copyright, would mean he has the right to sell the satellite rights of the film to air it on television, for producing DVDs and videos, showcasing the film at retrospectives and film festivals, selling clippings, remaking the film or even making a sequel to it etc.
Trade analyst
Amod
Mehra
says that at times buying the right to films could have to do with a feeling of contentment and satisfaction of owning a good library.
"Actually Shah
Rukh
Khan is an exception rather than the rule. Every actor cannot afford to buy the rights of his films and keep them in his library. Besides using a film creatively or for business purposes an actor may even buy the rights of a film and if it is not a good product and one that he does not want to be aired on TV or elsewhere."
Ramesh
Taurani
of Tips Industries whose company has produced several films, says that a producer would only sell the rights of a film he has produced, if he is in dire need of money. "Selling the rights of their films is not a new thing. Earlier, too there.