Bigg
Boss is not called the most controversial reality show on Indian television just for the sake of it. This high voltage reality show has witnessed a lot of controversies right from its very first season. And naturally
Bigg
Boss 7 which is currently being aired on Colors channel is also not away from any controversies. Recently the Ministry of Information and Broadcasting issued a legal notice to the makers of
Bigg
Boss 7 because ministry felt that some of the content on the show was unsuitable for "unrestricted public exhibition".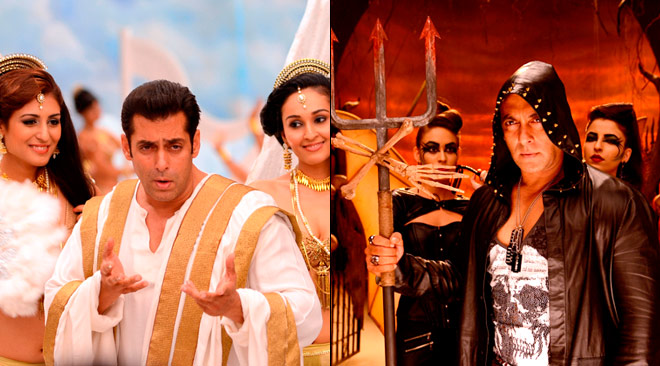 If this wasn't enough, one more complaint has been filed against
Bigg
Boss 7. An activist named
Hemant
Patil
has filed a complaint at the Magistrate Court against producers of show alleging that it hurt religious sentiments by insulting a religion.
Salman
Khan who is the host of the show and the production team of Colors channel are named as respondents in the complaint.
Patil
claims that the show divides its participants in two teams: Angels and Devils. The devils carry tridents, which is the symbol of Lord Shiva as per the Hindu mythology, so it hurt his sentiments. Looks like, there is no relief for the makers of
Bigg
Boss.