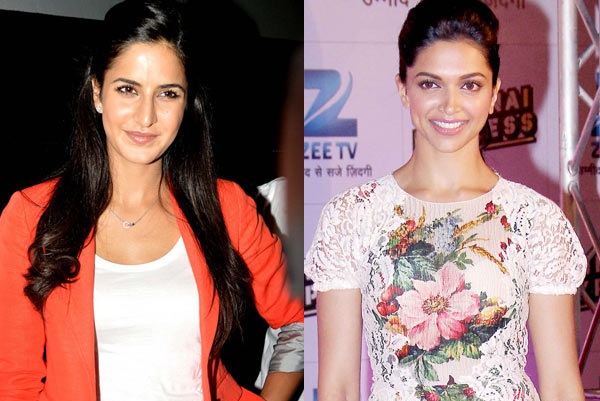 With
Ram-Leela
, the
Padukone
babe has set a new benchmark for the leading ladies of Bollywood and competition surely gives women jitters. But is
Salman's
ex girlfriend threatened by this beauty? Let's find out.
Deepika
Padukone
recently gave three back-to-back hits-
Yeh
Jawaani
Hai
Deewani
, Chennai Express and
Ram-Leela
. Currently, she is the one ruling Bollywood and that surely has given other beauties a run for their money. Interestingly, Katrina
Kaif
does not feel threatened by her. But instead, she thinks that competition is good because it motivates the others to do better.
"I feel I am blessed in my career so far. God has given me more than what I have asked for. I have never been sad or complained about anything said in an interview. When someone asked her about the pressure of competition, she said, "It's good to improve yourself with each film. Competition is a good thing. It pushes you to do good work. Any competition is good," the actress told the reporters. With her upcoming release
Dhoom
:3, seems like Katrina
Kaif
feels good in her own space and is not bothered by humanly emotions like jealously.
Awww…
do we see a halo on her head? Wink, Wink…