Bollywood music lovers across the globe have one more reason to put on their dancing shoes and get set to party. Percept LIVE presents the world's first Bollywood Electro Music Festival -
Bollyboom
, facilitated by
Talat
Aziz, live in NCR at Wave City Center, Sector 25 A,
Noida
on Sunday, November 24. With musicians like
Sonu
Nigam
,
Shaan
,
Salim-Sulaiman
,
Shveta
Pandit
,
Shraddha
Pandit
and
Shadab
Afridi
, among others,
Bollyboom
will present a new genre of 'Bollywood Electro' music to the party circuit.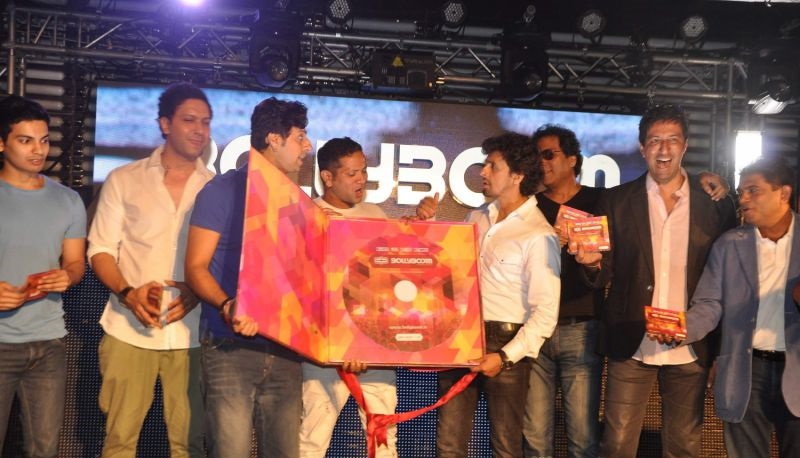 These artistes will share a platform together for the first time, and perform for five hours non-stop to their foot-tapping music, which has been specially created with the infusion of electro beats from DJ Lloyd, DJ
Nik
and
AJ
, and Acid. Incorporating polished electronic sounds,
Bollyboom
will create distinctive music that is aimed at people with diverse sensibilities and promises to cut across all age groups, territories and countries, inspiring Bollywood fans the world over to dance. It promises a never-seen-before experience with good music, choreography and performances by dancers and artistes from Amsterdam.
Harindra
Singh, vice-chairman and managing director, Percept Ltd, said, "We are extremely proud and happy to be pioneers of this one-of-a-kind concept, thereby putting Bollywood music on the global radar through the world's first Bollywood Electro Music Festival. With this, we want to set a new benchmark for the music industry and give Bollywood music fans a fresh experience where they can consume Bollywood electro music live for hours. The culture of raising the bar is what defines us, and together with the finest music talents in the Bollywood music industry, we are proud to create a new and uncontested space of music." The tickets for this festival will be available at the venue.