As
cliche
as it may sound but it seems Bollywood has come of age. The unending decades of actresses' presence on the silver screen being limited to a few dances under the waterfalls in sheer
sarees
with greasy war-paint is
passe
. This isn't another feminist piece of writing that talks about the lows of being a heroine in Hindi cinema, but a pat on the back of the most commercially viable actress of today,
Deepika
Padukone
, for following the typical Bollywood route to success yet emerging as a 'hero' at the end.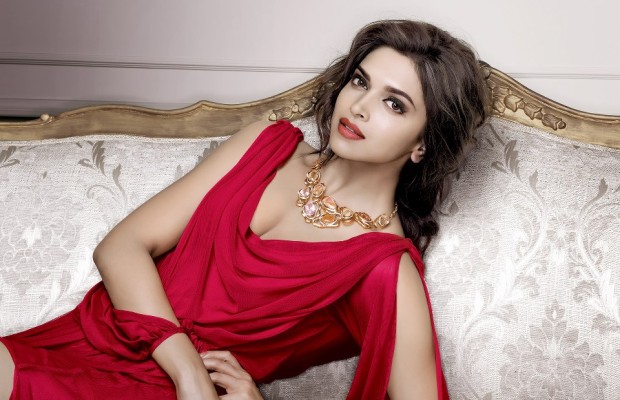 A journey that began with a big bang called 'Om
Shanti
Om',
Deepika
beamed her way to stardom opposite Shah
Rukh
Khan in her debut film. The rest as they say is history. And the year 2013 has been witness to the way things have turned around for her. The actress did four films this year and got a 100% success rate with all the films getting an easy entry into the
Rs
. 100
crore
club. While many would say the success ' Race 2' tasted could be also credited to the rest of the actors in the
mutli-starrer
, but soon
Deepika
silenced her critics with a confident performance in '
Yeh
Jawaani
Hai
Deewani
'. Her onscreen pairing with ex-flame
Ranbir
Kapoor
worked wonders for the producers and generated a mass interest, something that only a few films have amassed. Dippy's winning streak continued with 'Chennai Express' that hit a double century at the box-office. And like it started, the year ended on a high note for her with Sanjay
Leela
Bhansali's
'
Goliyon
Ki
Raasleela
Ram-Leela
' generating a similar response.
Like the male stars who steal the limelight, the meatier part in the films and can always be relied upon for the film's mass appeal that translates into financial success; it seems
Deepika
has become the new 'hero' in that sense. Demanding a fatter paycheck, working with the biggest directors and attracting mass attention, Dippy has all the ingredients that were up till now reserved for the heroes. With
Deepika's
outstanding show at the movies this year, has she opened a new window of opportunity for other actresses as well by being projected as more than just a pretty face in the star cast? At a time when requirement of acting abilities for an actress took a backseat to give more importance to a toned body, designer clothes and a few dance numbers;
Deepika
Padukone
basks in the glory of someone who does it all. With the year coming to an end, if there is one actor who has hit the bulls eye in 2013, it is not the Khan triumvirate,
Ranbir
Kapoor
,
Ranveer
Singh or the upcoming band of boys. It is in fact an actress who played by the rules yet did something right to command her rightful place at the top. We hope to see more of
Deepika's
Herogiri
in 2014!