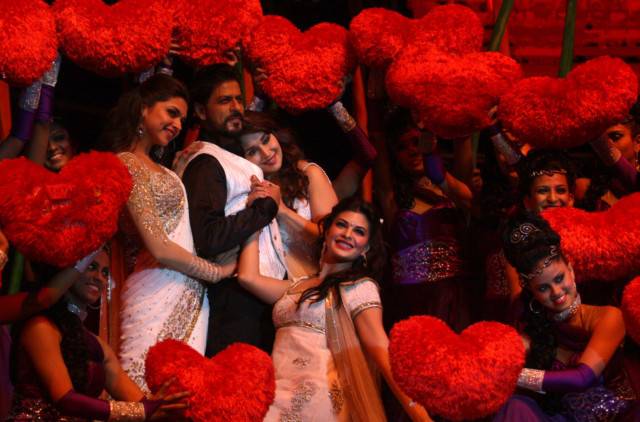 Shah
Rukh
Khan being the performer of the evening, there is no doubt that the audience will walk away with a smile. And giving him company were some of his
favourites
, the evergreen
Madhuri
Dixit
Nene
, the sensational
Deepika
Padukone
, the pretty lady Jacqueline Fernandez and the popular
Yo
Yo
Honey Singh at the Access All Areas concert. Watching
Madhuri
give her usual
latkas
and
jhatkas
, seeing Jacqueline dancing to the tunes of her latest songs and Shah
Rukh
romancing his lovely ladies along with a rare sight of
Deepika
dancing LIVE, for the audience, 'Access All Areas' was worth a million bucks for their fans!
But their dreams shattered when lack of co-ordination amongst the organizers resulted in issues in the seating arrangement. While the ones seated at the VIP areas were unable to see the concert owing to the crowd blocking their view, those in the balcony accused the organizers of having an improper seating location. Many in the front row complained that they had to watch the LIVE concert on the screen of the television at the ground as they could not see the performances on stage. The organizers however, claim that it was because of an unruly crowd that the concert faced certain mishaps including a 10 minute delay. Also, a lot of the Dubai residents believe that this concert lacked security owing to the fact one of the fans from the audience went up to the stage to hug Shah
Rukh
Khan while he was performing, and a security was nowhere to be seen initially. It was only later, that the fan was escorted outside the venue.