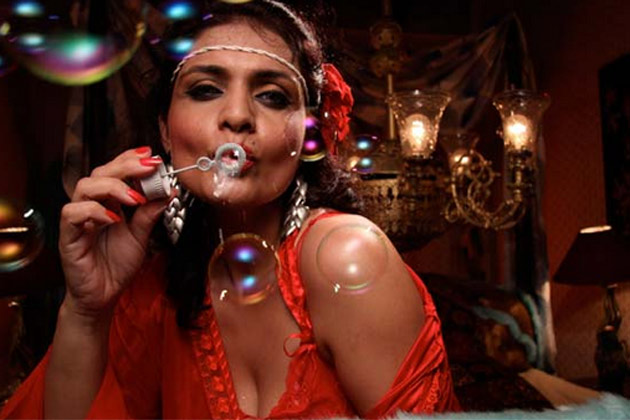 Reworked out of a shelved documentary on illegal sex-horror films in the lower depths of Bollywood, Miss Lovely by
Ashim
Ahluwalia
, is a startling piece of cinema that explores a sordid tale of betrayal and doomed love. His first narrative feature, the film is an ode to renegade film making that flouts genre conventions to conjure up a world that very few of us have access to. The film follows Vicky and
Sonu
Duggal
, played by Anil George and
Nawazuddin
Siddiqui
, two brothers struggling to produce illegal sex-horror films in the mid
1980s
. It explores the intense and mutually destructive relationship between the
Duggal
brothers and a struggling actress Pinky, played by
Niharika
Singh.
"The story does take place in the dark, lower depths of the industry, so this is not the kind of space that we usually depict in our films. It is a very adult film that explores sexuality and violence and the things that people do to each other when they are struggling to make it in a city. I'm happy that the censor board didn't ban it and, instead, eventually opted to grant it very few cuts", adds the director. After winning the Best Film Award at the
14th
Mumbai International Film Festival, and Best Feature Film Award at the
11th
Indian Film Festival of Los Angeles and the official selection of Un Certain Regard in Cannes Film Festival, Miss Lovely is all set for a January 17 release.