Against the backdrop of crumbling marriages in Bollywood, actress
Aishwarya
Rai
Bachchan
feels that it's unfair to limit and judge relationships. "What happens in society is each to his own," she said. "What would be fair and respectful is belief in people to allow them to live their lives and finding strength in choices they make," the actress said in response to a query on effects of
showbiz
on marital life.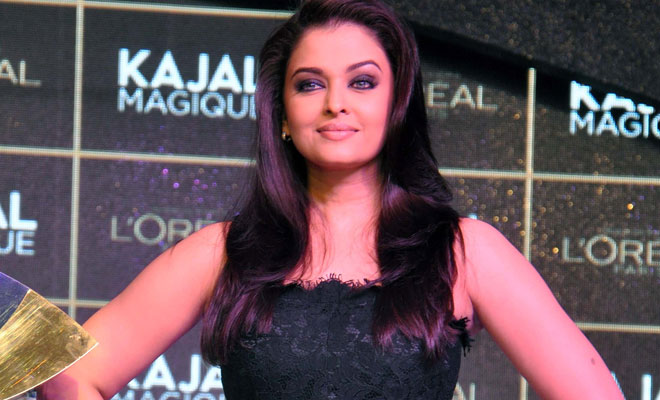 Aishwarya
was speaking at the launch of a new product from
L'Oréal
Paris —
Kajal
Magique
— here Dec. 19. Recently,
Hrithik
Roshan
and his wife of 13 years,
Sussanne
, decided to separate. Also, filmmaker
Anurag
Kashyap
and actress wife
Kalki
Koechlin
are taking time off from their marriage. For the actress, her mother and daughter
Aaradhya's
eyes are beautiful. "Eyes are windows to the soul," she said.
Aishwarya
thinks being Indian is being beautiful. "We are rooted, consider values in the highest esteem, we are simple people. We are very hardworking and we know to retain respect, love and commitment, tradition. Being Indian is being beautiful." On the topic of actors opting go under the knife, she said, "For me it is all natural ... thank you parents and God."