Arshad
Warsi
has been keeping busy off late – with numerous shooting schedules and promoting his movies. And it seems that all this "hard work" has gotten wife Maria
Goretti
cheesed
off. Apparently, Maria has been unhappy with
Arshad
spending numerous hours on sets and promotions with other.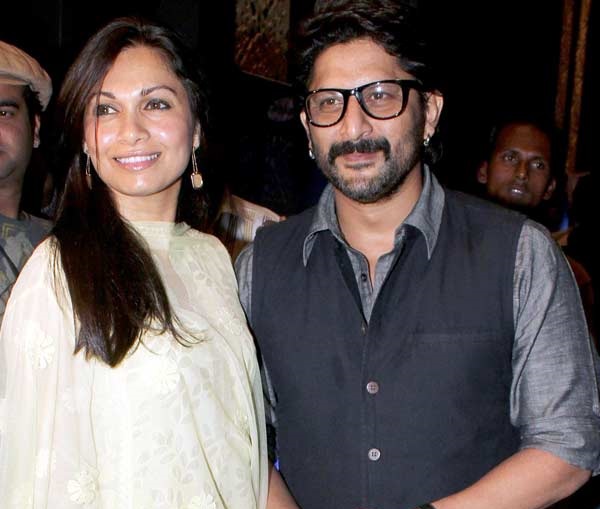 Mr Jolly
LLB
has been buried neck deep in work with two back to back releases, Mr Joe B
Carvalho
and
Dedh
Ishqiya
and now, he has already started shooting for his next—The Legend of Michael
Mishra
. To add to the situation, his intimate scenes with
Huma
Qureshi
is making wife Maria a tad bit uncomfortable. In a recent press meet
Arshad
had said that his wife does not like his intimate scenes but
Arshad
still continues to do intimate scenes, whenever necessary for the script of course! We do smell something fishy going on in the
Warsi
household, but we just hope that it is just the normal wife getting
insecured
about Hubby's work and nothing else. We certainly do not want to see another loving couple part off just like
Hrithik
Roshan
and
Sussane
Khan.