There is no outdoor location in the world more beautiful and enchanting than Kashmir and nothing can beat the magic of
Gulmarg
in winter, director
Kabir
Khan said Friday.
Kabir
Khan is currently directing
Sajid
Nadiadwala's
thriller 'Phantom', based on the 26/11 terror attacks in Mumbai and their fallout.
The film has
Saif
Ali Khan and Katrina
Kaif
in the lead roles. In an exclusive chat,
Kabir
Khan said that for many years Bollywood could not come to Kashmir because of the situation, but now every filmmaker is trying to make up for the lost time. "There is no outdoor location as beautiful and enchanting as Kashmir and there is nothing that can beat the magic of
Gulmarg
during the winters," he said. "We have been shooting here for the last few days and we intend to complete soon." "'Phantom' should hit the
theatres
before the end of this year. I am sure it would be received very well," Khan said.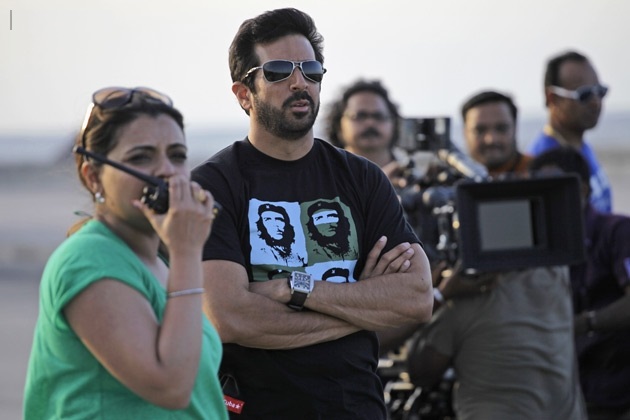 The film has also been shot in Beirut in Lebanon. Khan has previously directed blockbusters like 'Kabul Express', 'New York' and '
Ek
Tha
Tiger'. Khan started his career with documentaries like 'The Forgotten Army' in 1999, a documentary on the Indian National Army of
Subhash
Chandra Bose. He later made 'Taliban years and beyond' and 'The Titanic sinks in Kabul'. He said he has always liked working in Kashmir and it was something spiritually refreshing and rejuvenating. "Yes, Kashmir has a spiritual value addition for anyone who comes to do creative work here. There is no doubt about this and one has to come and work here to notice this," Khan said. With the improvement in the law and order situation, more Bollywood directors are coming here to shoot their films. In 2013, '
Haider
', an adaptation of William Shakespeare's 'Hamlet' directed by
Vishal
Bhardwaj
was shot here for over two months.