The
Khar
Police has arrested Sunil
Solanki
(22) and
Subhash
Shahu
(20) who were working as office boys at
Saif
Ali Khan's Illuminati Films
Pvt
. Ltd. for stealing air conditioners from the
Bandra
office of the production house. The two accused allegedly stole nine air conditioners from the office and sold them to a scrap dealer for just
Rs
35,000. They have been arrested under section 379 of Indian Penal Code on Wednesday and given police custody till February 18.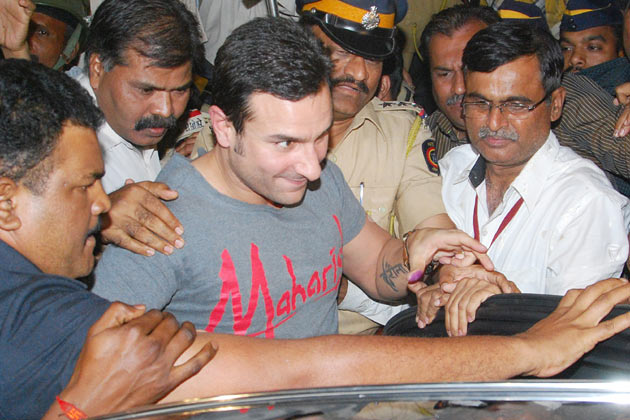 The office was under renovation and all the furniture was shifted to a
godown
in the basement of
Saif's
residence. After the repairs the two boys were asked to move all the furniture back to
Saif's
Hill Road office. Three days ago, the
ACs
were found missing and
Saif's
assistant,
Nazia
Ali Khan, lodged a complaint with the
Khar
Police Station. During interrogation, the cops learnt that Sunil and
Subhash
were on leave. They picked them up and during questioning, the duo confessed to the theft. According to the cops,
Subhash
said that his sister was unwell and he needed money for her operation. He had asked for an advance but was refused. So he stole and sold off the
ACs
. The duo was working for the company for the past couple of years and earned around
Rs
5000 a month. Police inspector
Dilip
Kale of
Khar
PS said: "The two were not seen at work after the theft. We have arrested them and are questioning them to recover the stolen goods."