Actress
Yami
Gautam
, who made a successful debut in Hindi film industry with 'Vicky Donor', says she is cautious while choosing projects but not scared.
Yami
made her Bollywood debut with John Abraham's home production 'Vicky Donor', directed by
Shoojit
Sircar
. After a successful film, actors usually go on a signing spree but that was not the case with
Yami
. "I have always done work to which my heart says yes. If a film is a huge hit, you do think properly before choosing your next projects. I am not from a film family or a Mumbai girl. The probability of getting a second chance is low and so one has to be more careful.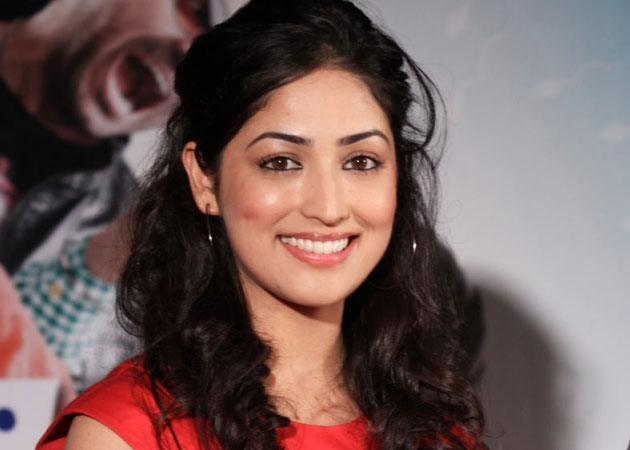 That doesn't mean I am scared,"
Yami
told in an interview. "I have done work that has appealed my heart, and 'Total
Siyappa
' is something I really liked. There were lots of offers that came my way, but I don't like to talk about films that I have said no to, it is unprofessional," she said.
Yami
took a while to sign her second film 'Total
Siyappa
', produced by
Neeraj
Pandey
of 'A Wednesday' fame. "This film ('Total
Siyappa
') has lot of shades. I am glad
Neeraj
Pandey
thought of me. It is a quirky one day story... It is different and interesting. The film has lot of shades - being funny, emotional, angry, etc. It is a challenge to put it together,"
Yami
said, adding that for them it was serious stuff, but for audience it is a light-hearted film. 'Total
Siyappa
', releasing on 7 March, is romantic comedy directed by
Eshvar
Niwas
and written by
Pandey
.
It stars Pakistani singer-actor Ali
Zafar
,
Yami
, veteran actor
Anupam
Kher
and his real life wife
Kiron
Kher
. The couple is appearing together for the first time in a movie. There were reports that
Yami
might do a film with John Abraham's production house and
Shoojit
Sircar
but the actress denied it. "I have always said working with them will be a privilege.I owe my success to them, they gave me my first break. They are like my mentors. There is no project with them as of now," she said. "We are definitely in touch, especially
Shoojit
sir. I know he is there for me whenever I need his suggestion or help," she said.
Yami
thinks the journey for outsiders has now become a little easy in the industry. "In today's time after seeing the success of 'Vicky Donor', it is possible to get into the industry. What is more challenging is how to sustain. And for that you need to be sure of what you do," she added.