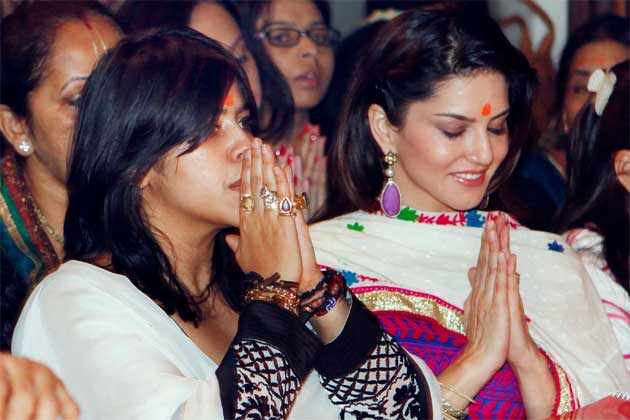 Actress Sunny Leone, who has been a part of the Mumbai entertainment industry since her 2011 appearance on "
Bigg
Boss 5", says she hasn't made too many friends in Bollywood yet. "I don't have lot of friends here. I am too busy and I don't get to socialize much. I just want to rest at times and take a day off after a hectic schedule," Sunny said.
The actress, who will next be seen in horror film "
Ragini
MMS 2", says she can feel the pressure of carrying the movie on her shoulders. "There are also other actors in this film. I had not thought about it (the pressure) till the promotions started. But now there is a pressure because everyone is asking me this question," she added. Directed by
Bhushan
Patel, "
Ragini
MMS 2" releases March 21.