She speaks with an accent, but Evelyn Sharma's half-Indian and half-German lineage has given her an edge in the Hindi film industry which has warmed up to foreigners over the past few years. She says being a "foreigner" in Bollywood has been a boon for her. Over the years, the globally popular Indian film industry has opened up to talented foreign beauties with open arms. Cases in point are Katrina
Kaif
(Britain), Jacqueline Fernandez (Sri Lanka),
Nargis
Fakhri
(US), Elena
Kazan
(Russia-born German),
Elli
Avram
(Sweden), Lauren
Gottlieb
(US), Hazel
Keech
(Britain) and Kristina
Akheeva
(Russia). "It's been a positive (to be a foreigner in Bollywood). It is up to the directors - if they dress me up in western, I can carry off the look well, and I can also carry the traditional look in Indian wear for an Indian character," Evelyn told over the phone from Mumbai.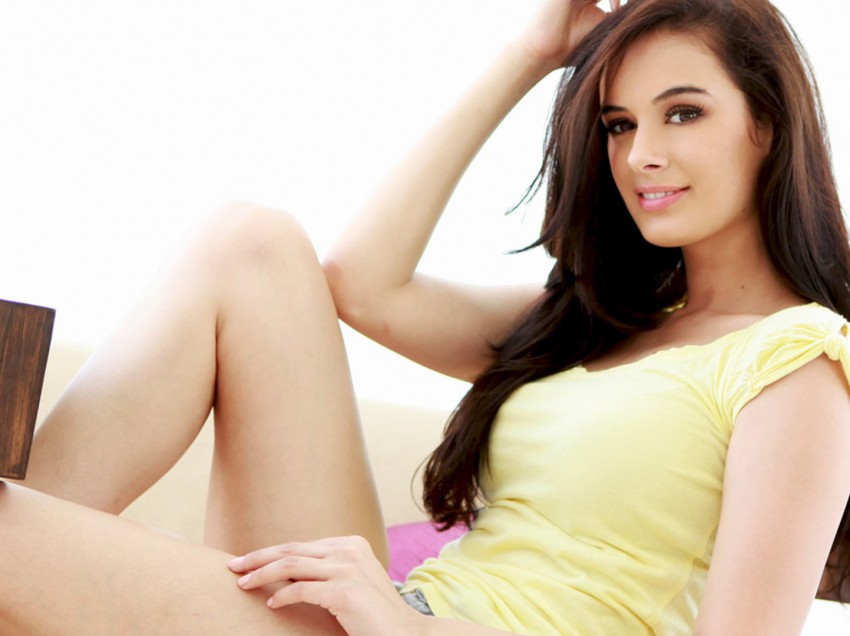 In fact, this flexibility has opened more doors for the 23-year-old, who turned to acting after a stint in modeling for Britain-based brands. She was born to a Punjabi father and German mother. Her father had died early. Only after she came to India three years ago did she find "a new side" to herself - a side which loves
chai
,
parantha
,
biryani
and "drama". Evelyn's Bollywood career started with a bit role in the 2012 film 'From Sydney With Love', where she played a foreigner. She went on to play a mix of '
desi
' and '
videshi
' parts in '
Nautanki
Saala
', '
Yeh
Jawaani
Hai
Deewani
', '
Issaq
' and '
Yaariyaan
'. Her role as the sexy and glamorous Lara
Handa
, a beauty without brains in '
Yeh
Jawaani
Hai
Deewani
', caught director David
Dhawan's
eye. He set his eyes on her for another such part in the forthcoming 'Main Tera Hero'. She is awaiting the film's release April 4, but she is also upbeat about breaking free from this 'glamorous' image via another upcoming project '
Bhaiyyaji
Superhit
'.
"I play a cute, traditional, very
desi
girl in '
Bhaiyyaji
Superhit
'. After that, I also have my first solo heroine film, but I can give more details on that only later. However, it is a different genre from what I have done so far," she said, promising that there's much more to come from her. She says it's a director's prerogative to visualize what character she fits best into. "It depends on the perception of a director. If he sees me as a foreigner, I can play that, and if he sees me as an Indian girl, I can play that too. It depends on a script and a director's vision," she said. For most, the Hindi language has been a challenge. And for Evelyn, who has mostly spent her time watching English and German films back home, it has been a stumbling block too. "I am brushing up my Hindi. Both of next films have a lot of Hindi
dialogue
so I am doing two hours of training in Hindi every day. I am also practicing yoga," said the fit actress, who loves how crazy Indians are "for their stars".