"This is the golden period for newcomers in Bollywood," says actress
Meera
Chopra, who made her Bollywood debut in the recently released 'Gang of Ghosts'. Having appeared in southern films as well,
Meera
says she is happier to be in Bollywood as the Punjabi-at-heart girl wanted to return to her roots. "I never got the kind of job satisfaction I wanted in the southern film industry, and the language barrier was always there." According to her, the reason it is such a good time to try and make a mark in Bollywood is because of the influx of new filmmakers who are experimenting with new styles of direction and story telling. "South is still very
masala
dominated," says she. And of course, having
Priyanka
Chopra as your cousin is something that can't hurt, a person
Meera
credits as one of her biggest supporters.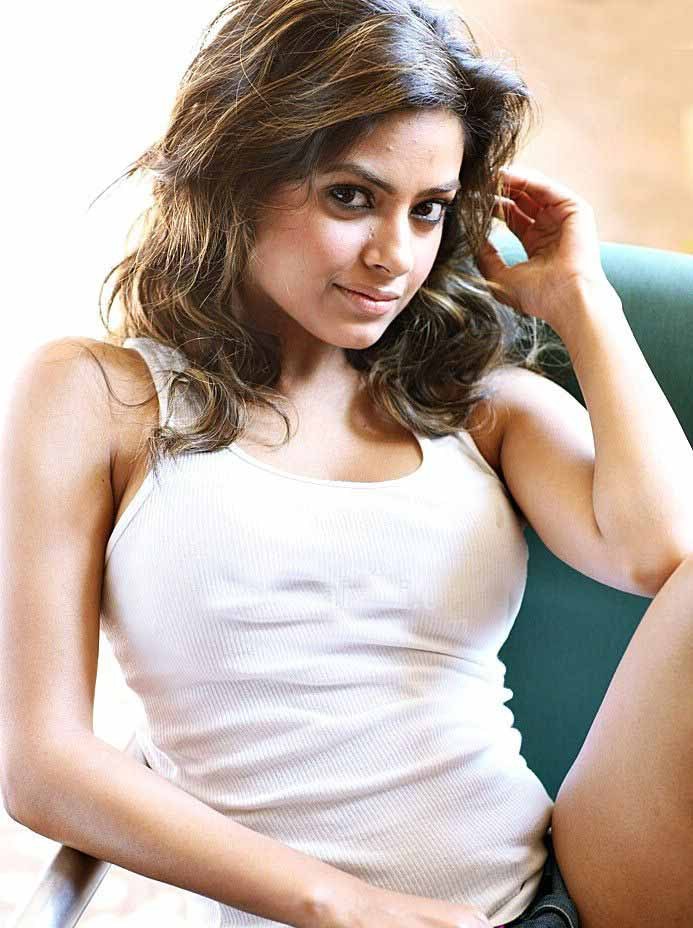 "I am a very lazy person who will never try to break out of her comfort zone on her own.
Priyanka
encouraged me to try new things and she has always advised me to do the right thing."
Meera
has also stated numerous times by now that she will never appear in skimpy clothing or a bikini, citing family as the reason. "It's not just that I don't want my parents to see me like that, it's also because someday I want a family of my own," says she and adds, "I truly believe that it is not something that an actress needs to be remembered."
Meera's
entry into films has been quite by accident — with a degree in journalism from the US, she came to work with
NDTV
in India but wasn't happy with the low salary. "I felt ashamed at the fact that I still had to ask my parents for money to make ends meet so I decided to take up modeling assignments for extra income and then got a call to audition for
Bangaram
, a
Telegu
film. Apparently, I had been spotted in a print ad and so here I am now," she smiles. She also wants to eventually have her own fashion store and was even hunting for store space in New York at one point. "Beauty attracts me, beautiful people and beautiful clothes have always been a source of joy for me," says the actress.