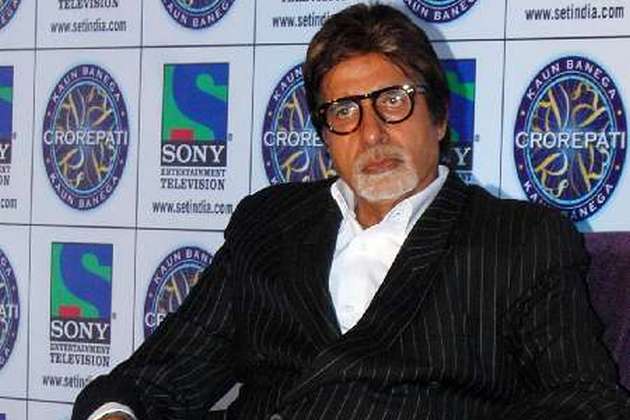 Big B has started shooting for the promos of the eight season of popular quiz show
KBC
.
Kaun
Banega
Crorepati
is the Indian adaptation of the internationally popular format of Who Wants To Be A Millionaire.
Amitabh
Bachchan
has hosted six seasons of the show, except for the third edition, which was hosted by superstar Shah
Rukh
Khan. "The early morning shoot for the promos of the fresh season of
'KBC'
were accomplished," he posted on his blog. "and rushed then to the
PVR
to attend the cleaned up version of 'Bombay to Goa' by dear friend Anwar Ali, brother of
Mehmood
bhai
one of the greatest we have had to quickly battle the traffic after to greet another dear friend and now family,
Prem
Chopra who releases his biography. "That over a meet with people from distant worlds, admirers that have long been desiring a personal interaction… switched soon thereafter to a make-up room for the look test for
Balki's
film, which I start shooting within a week… followed by the most exciting moment of the day –
'Bhoothnath
Returns' at the private theater at home with the kids and family… watching their expressions and their squeals of laughter and their moments of silent emotion," he added.