The (edited) view of a veteran titanic filmmaker-writer expressed years ago: "
Salman
Khan is the only true artiste in a world of businessmen!" rings even today in my ears. Despite his mega-star status, who else but
Salman
Khan will selflessly give back to the industry so much talent, including potential young competition to his own star innings? But this one-man army not only discovers or mentors new talent; he also helps out those he feels deserve a push. His No Entry co-star
Esha
Deol
, for example, was being re-launched by her mother
Hema
Malini
with Tell Me O
Kkhuda
. A grateful
Hema
recalls, "
Salman
called and asked me if I needed any help, and so I took him on for a promo song with
Esha
." The number of beneficiaries of
Salman's
help is legion: a whole parade of artistes, filmmakers, technicians and more. With his unlimited cameos, even if they did him no good, he obliged everyone from
Dev
Anand
(Love At Times Square) and
Ketan
Desai
(
Deewana
Mastana
) to a
Saawan
Kumar in
Saawan
- The Love Season.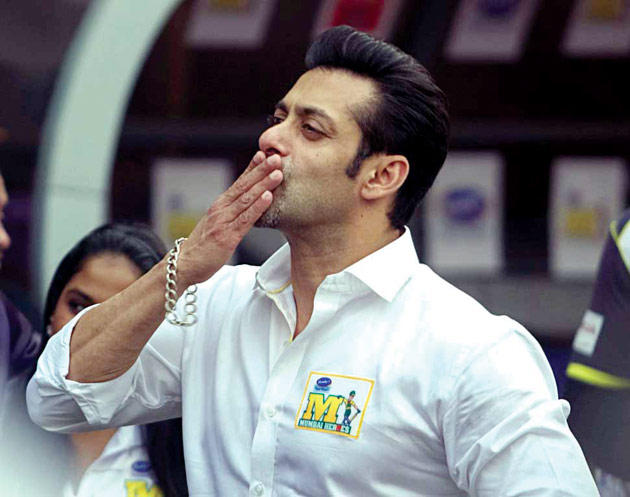 Salman
thinks nothing of spending extra hours working (usually without remuneration) for people he loves, admires, respects or thinks deserve his helping hand. So when
Preity
Zinta
helped out with a special cameo in his brother's film Main
Aur
Mrs
Khanna
,
Salman
reciprocated instantly with the same in her maiden production,
Ishqk
In Paris. An army of not-so-successful names were in the supporting cast of
Salman's
latest home production Jai Ho, all benefiting with work and some spotlight thanks to his large heart - a list that included
Nauheed
Cyrusi
,
Genelia
D'Souza
Deshmukh
,
Vatsal
Sheth
,
Ashmit
Patel,
Vikas
Bhalla
and Tulip
Joshi
. Recently,
Salman
has announced the remake of the remarkable Marathi film on the medical condition Down's Syndrome, Yellow, in Hindi as a co-producer. This was another generous gesture - actor
Riteish
Deshmukh
, who produced the original, is a personal friend too.
There are so many names that he has encouraged and mentored, outside the obvious altruism for his clan of
Arbaaz
Khan and
Malaika
Arora
Khan (producers,
Dabangg
),
Sohail
Khan (writer-director,
Auzaar
in 1997, co-producer,
Pyaar
Kiya
To
Darna
Kya
in 1998 and Ready in 2011) and his sister
Alvira
and husband
Atul
Agnihotri
(producer, Bodyguard). Let us look also at his long list of debut-making heroines ever since stardom first came upon him.
Naghma
(
Baaghi
),
Raveena
Tandon
(
Patthar
Ke
Phool
),
Kanchan
and
Chandni
(
Sanam
Bewafa
), South actresses
Revathi
(Love) and
Bhumika
Chawla
(
Tere
Naam
),
Namrata
Shirodkar
(Jab
Pyaar
Kisise
Hota
Hai
),
Sneha
Ullal
(Lucky - No Time For Love),
Zarine
Khan (Veer) and Daisy Shah (Jai Ho), besides two of the big names in recent times,
Sonam
Kapoor
(romantically cast opposite him rather than the debut-making co-star
Ranbir
Kapoor
in
Saawariya
) and
Sonakshi
Sinha
(
Dabangg
).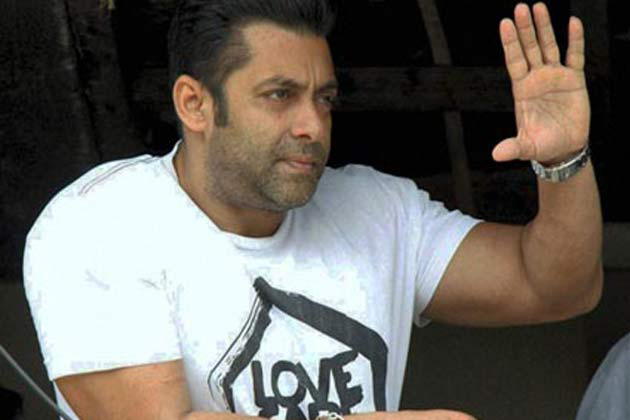 It is now a matter of trivia that most of his heroines have a lasting bond of affection with him - if
Revathi
got him to essay the pivot of her directorial debut
Phir
Milenge
,
Raveena
Tandon
got him to do a cameo in her debut film as producer, Stumped, both 2004 releases.
Revathi
apart,
Salman
has also backed new directors ever since he achieved star status, and the illustrious list here includes Sanjay
Leela
Bhansali
(
Khamoshi
, Hum
Dil
De
Chuke
Sanam
),
Prabhudheva
(Wanted) besides
Radhika
Rao
and
Vinay
Sapru
(Lucky - No Time For Love) and smaller names.
Salman
Khan has also introduced two composers who are leading names today -
Himesh
Reshammiya
and
Sajid-Wajid
. Though they have made their own separate marks, they reserve their best for their mentor, and while being competitors happily get into collaborative mode for their common mentor, as when
Himesh
agreed to sing for the duo at his behest in Jai Ho.
Of late,
Salman
has mentored
Daboo
Malik's
son
Amal
Malik
, who composed some songs in Jai Ho, and is now scoring the background score for the sports-based small but high-concept film
Khwaabb
, produced by
Arjuna
Award-winning ace shooter
Moraad
Ali Khan. This film, revealed
Morad
recently, improved by leagues after
Salman
stepped in to help. To which, the actor simply stated, "I just made them increase the pace of the film." We should also note the fact that
Salman
Khan is the key inspiration for many new or struggling talents to give off their best.
Raamlaxman
has not bettered Maine
Pyar
Kiya
and Hum
Aapke
Hain
Koun
!..., and the same is true of Ismail
Darbar
(Hum
Dil
De
Chuke
Sanam
) and even
Adnan
Sami (Lucky - No Time For Love).Perhaps the most remarkable fact about
Salman
Khan is about how he stands up for what he feels is right and for his friends, using his conviction and clout to get what he wants. He insisted on
Sajid-Wajid
when another hyped composer associated with period films was being considered for Veer, resulting in some of the finest music heard that year and from the duo.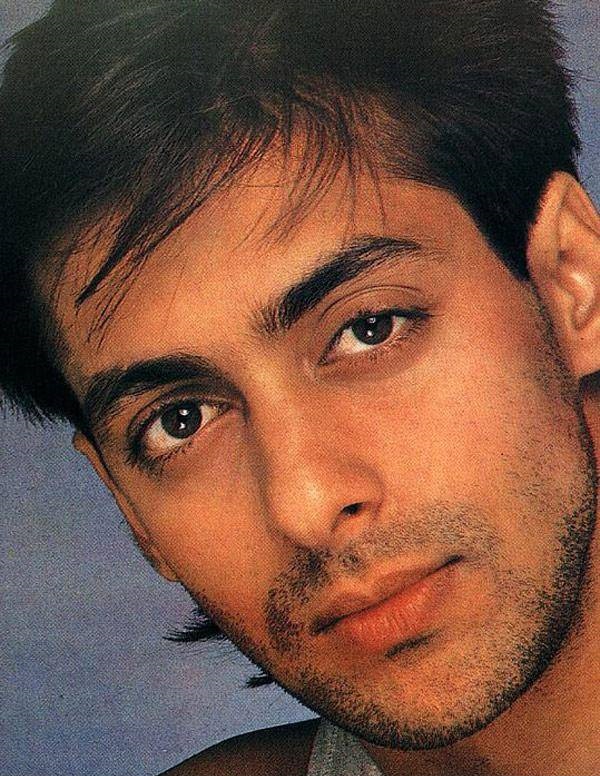 Few people are aware that it was Khan who guided
Hrithik
Roshan
in many aspects; including tips on working out and getting a great physique before his debut in
Kaho
Naa…Pyaar
Hai
. Things were said to have soured between the two for some years, but when things went wrong between
Hrithik
and his wife Suzanne, it was
Salman
who
good-naturedly
met him to discuss his problems. Fewer still know that
Salman
Khan has even been said to have provided Shah
Rukh
and
Gauri
Khan a roof over their heads when the former was a struggling actor.
Sonakshi
Sinha
, a trained designer with a plump figure to boot, was advised by Khan to become an actress. He took it upon himself to groom her into one, giving her tips on diet and exercise and finally
Dabangg
. Possibly, this was his way of showing his love for his father's very close friend and one of his own
favourites
,
Sonakshi's
father
Shatrughan
Sinha
.
As
Arjun
Kapoor
puts it, "I was fat and was not even thinking of becoming an actor when
Salman-bhai
told me to become an actor!
Salman-bhai
is my father-figure, and I am keen that he remains happy with my work, and approves what I do as a human being. If I am an actor today, it is only thanks to him - he deserves a hundred percent credit. I won't even say that he awakened the dormant actor within me, because I did not even know there was one inside!" Of course,
Salman
had also bailed out
Arjun's
father and producer
Boney
Kapoor
after a series of flops with No Entry and Wanted, giving him two of his biggest hits in the last decade.
Varun
Dhawan
, son of one of
Salman's
favourite
directors, David
Dhawan
, is also someone who looks up to the actor. Not only was
Varun's
character in his recent hit Main Tera Hero more of a tribute to
Salman
than to
Govinda
, but the superstar blessed him and also "acted" as the 'voice' of God in some fun sequences in the film! Last but not the least,
Salman
Khan lent his name to the splendid
Chillar
Party (2011), and part-produced the brilliant but then-already-completed film (that his father had taken up for distribution) under his banner of Being Human Productions. The film won
honours
galore at home and abroad (National award for Best Screenplay, Best Children's Film and an award for Best Film at the International Children's Film Festival) besides being declared by the trade as a "super-hit" in terms of return of investment - that is the cost/profit ratio.
What is the font of this all-pervading helpfulness that characterizes this Khan? Is it just his immaculate upbringing? Or is it his innate nature? Or was it the joy of his early success that could have - as with lesser people - gone to his head? In his early days as a struggling actor,
Salman
had never used his father's influence or their relationship to get films but would visit producers on his own and audition for roles. He recalled being highly touched then by the trait of generosity of Kumar
Gaurav
(for whom his father wrote
Naam
in 1986) and the humility of
Govinda
, when
Salman
was no one and the former a star. When
Govinda
was going through a rough patch,
Salman
gave him a bail-out platform, Partner (2007), the only super-hit in
Govinda's
new career phase. Even today,
Salman
Khan willingly spares time to listen to new writers and directors as well as talents in other departments. And the one-man army continues to enrich the industry.