His success ratio is impressive and model-turned-actor
Sidharth
Malhotra
, who is currently riding high on
Ek
Villain, which has minted
Rs
77.20
crore
in its opening week, is confident he will play a long innings in filmdom. The 29-year-old, who was
criticised
for his inability to dance or to emote well in his debut film Student of the Year, despite the fact that it passed off with flying
colours
at the box office, has a reason to believe that.
Sidharth
feels with
Ek
Villain, he has successfully converted the non-believers to believers and that he can't be easily written off. "It was first experience this kind of box office success. I feel I've reached out to more number of people with this film than I ever had; so that's exciting. Now, I feel that I am here to stay. More people think that I am here to stay and I deserve this place,"
Sidharth
said in an interview.
"It's satisfying to see that I took risk two years ago by choosing a genre like this and character like this which is so different from what I've done before and that's paying off. It could've gone wrong. It's very satisfying as an actor to try something new and see that the audience is liking it," added the actor who played romantic roles in his first two films. So far, the Delhi boy had three releases, of which
Hasee
Toh
Phasee
is the only film that under performed. However he won a lot of fans, thanks to his looks. While many would kill for looks like his, the six-foot-plus actor found it a challenge. "We are not just standing and posing. Are we? Looks are part and parcel. I've tried to change my looks in all the three films. People think he is a good looking boy, so he can't act… that's a notion here. So to break that, to go beyond looks was also a challenge to me," said the actor, who wants to keep reinventing himself.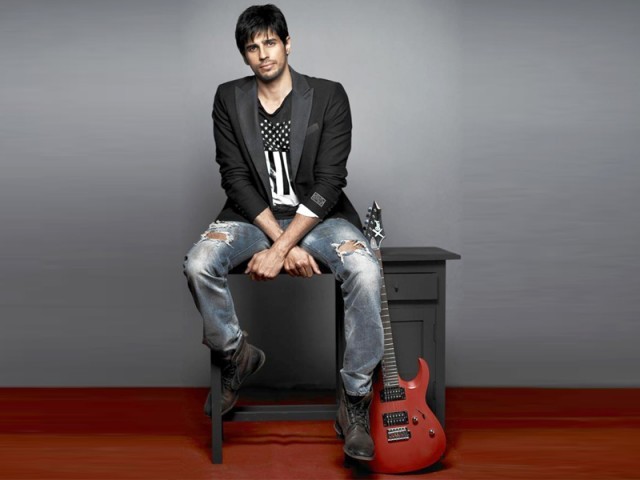 Sidharth
, who plays Guru – a criminal transformed into a good guy by the power of love – in the romantic thriller, says the film "was also an endeavor to turn all the non-believers into believers". "People who didn't see the craft or who weren't convinced about my craft or about my space here. I think
Ek
Villain is the best answer I could give them…The good business shows that I've possibly made more number of fans," he added. The movie has earned him more than just fans; the 29-year-old says many filmmakers are approaching him post the success of
Ek
Villain. "Now, filmmakers would not feel shy in putting a certain amount of money in a project with me; so there is that change in perception but I was committed to two films before I did
Ek
Villain; so now I am concentrating on those two films.
"One is a remake of English film called 'Warrior'. After that is
Bhavesh
Joshi
. What
Ek
Villain has done for me is to open up a new genre of films and scripts . Not just love stories are given to me. There is also thriller and action. I am just waiting and seeing what interesting comes up and what I can sign after these two films," he said.
Sidharth
, who assisted director Karan
Johar
in the past before putting himself in the shoes of various characters, had thought of going behind the camera too. But thanks to the thunderous response to
Ek
Villain, he has changed his mind. "I got into assistant direction. I thought of that as an option then, but after the success of
Ek
Villain… Nah. Why would I go behind the camera? I would like to be in front of the camera. I would be happier to play various characters. It's far more tough as a director," he said.