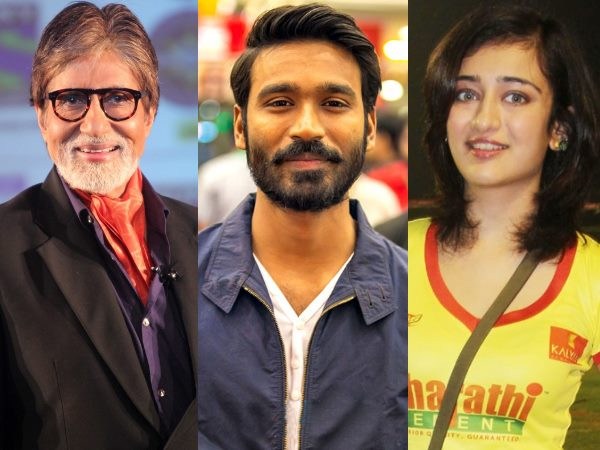 Veteran actor
Kamal
Haasan
feels his daughter
Akshara
, who is making her debut in Bollywood with R.
Balki's
"Shamitabh
," is in good hands and does not need his advice. "I think she should not take any advice from old-time actors. I think she knows her way. And she will ask me when she is in doubt, but she hasn't asked me yet which means she is confident. I think she is in good hands,"
Haasan
said. The film also stars
Amitabh
Bachchan
and
Dhanush
.
Haasan
is all praise for
Dhanush
. "He is a good actor and he is also a filmmaker," he said.
Apart from
Haasan
and
megastar
Rajinikanth
, no one from the South Indian film industry has been able to make it big in Bollywood. On this,
Haasan
said, "There has never been a vacuum. It is about opportunity. I don't think like South of India actors or an actor from
Bihar
or any other place. I think the actor has to be good at his craft." On the work front,
Haasan
is excited about his two projects, one of which is
"Vishwaroopam
2," a spy thriller written and directed by
Haasan
. The film, which is a sequel to
Vishwaroopam
(2013), is in its post-production stages. Another is
"Uttama
Villain," a Tamil comedy directed by
Ramesh
Aravind
which is likely to release in
Diwali
.