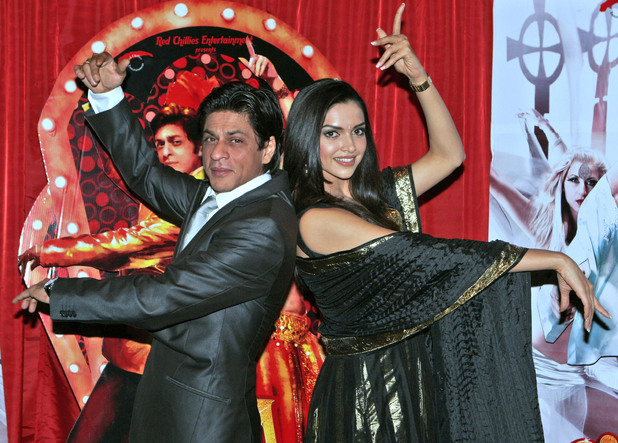 Superstar Shah
Rukh
Khan says his upcoming film Happy New Year has all the ingredients of a Bollywood entertainer. The trailer of Happy New Year will be unveiled on August 14 and is expected to be a star-studded event. "Everybody is invited, please come. The trailer is really good, I hope you all like it. We are trying to create an evening... the film is about dance, music,
glamour
. I am not nervous. I do my best and leave the rest," Shah
Rukh
said at an event last night here. "When I go abroad, people tell me Bollywood is about dance and music. We wanted to make an ultimate Bollywood film. I tried to produce a film that has everything in it-romance, drama, action, revenge, sensuality, happiness... it has everything about Bollywood. It is an entertainer," he said.
The first look of the
Diwali
release will be revealed at a hotel here with the entire cast - Shah
Rukh
,
Deepika
Padukone
,
Abhishek
Bachchan
,
Sonu
Sood
,
Boman
Irani
and
Vivaan
Shah - along with director Farah
Kha0n
and composer duo
Vishal
-
Shekhar
in attendance. "The whole team-
Abhishek
,
Deepika
,
Sonu
,
Vivaan
,
Boman
, Jackie, Farah and so many other people they have done their best. This is our best and hopefully you like and enjoy it. One doesn't know what will happen to the film but the '
agaaz
' is good so if the start is good then everything will be good," he said. Shah
Rukh
Khan, who turned up late for the event, apologized to the media and revealed that it is because he is working tirelessly for the launch event of Happy New Year. "When a film is near completion I run here and there. We are working on technical things for the event. I think for one and half month or so I will be late due to post production (of Happy New Year)," he added.