Director
Rohit
Shetty
, known for making commercial '
masala
entertainer' films, says he does not want to make a serious offbeat film as he is happy making people laugh. The '
Golmaal
' series director said he is no mood to experiment. "No director wants to make a flop film. Also, it is not necessary that all commercial will do well. I should feel like doing something different from within, as of now, I don't like making an offbeat film. I am happy making people laugh,"
Rohit
told in an interview here. "Today, you have Rs.100
crore
club instead of silver and golden jubilee. Box office has always been very important for directors," he said.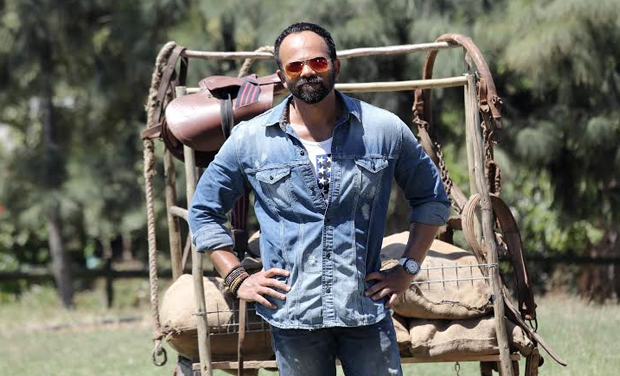 The 'Chennai Express' director said he is happy on success of
Salman
Khan's latest release 'Kick' and does not see other film's success as a competition. "We all make films for audiences to enjoy. So, if a film does a good business, I don't see it as competition," he added. On his long term association with popular '
Golmaal
' series and now taking '
Singham
' as a franchise film,
Rohit
said he has tried making films of different genres like comedy and action. "It is not that we only want to make '
Golmaal
' and '
Singham
' series films. I was making comedy films for some time and then I thought of trying an action one, and we came up with '
Singham
',"
Rohit
said.
Rohit's
last directorial venture, a romantic-comedy 'Chennai Express' with Shah
Rukh
Khan and
Deepika
Padukone
, had set the cash registers ringing, making Rs.200
crore
business.