Emraan
Hashmi
is known for his serial-kissing image as well as his versatility as an actor but if there is something he finds difficult, it's dancing! Yet that's exactly what director
Kunal
Deshmukh
wanted him to do for Raja
Natwarlal
, the thriller that releases today in the
UAE
. "I play a con artist who is a very loud character. So I had to dance and do the other fun stuff that a con artist does," said
Emraan
at a press conference in Dubai, adding with a grin, "I agreed to dance at gunpoint!" The meet at Grand Hyatt Dubai began typically late but
Emraan
, his leading lady
Humaima
Malick
and director
Kunal
Deshmukh
appeared to have fun.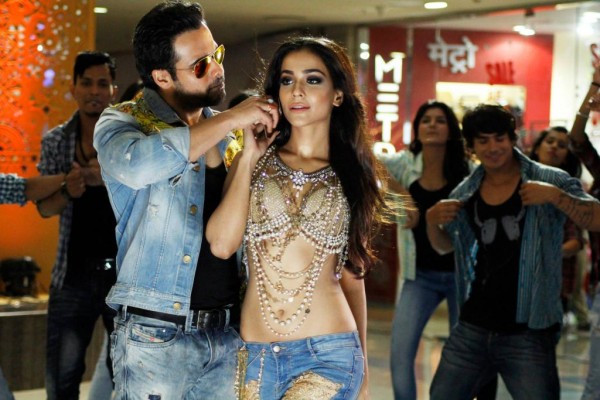 This movie is important for the team for many reasons. It is
Emraan's
release after a long time especially since his last two films
Ghanchakkar
and Shanghai didn't exactly set the box office on fire. As for
Humaima
, it's her first Bollywood release and the fate of this movie will determine the rest of her career in the industry.
Kunal
too has to maintain the winning streak with his
favourite
actor who played the lead in all his previous films
Tum
Mile,
Jannat
and
Jannat
2. So what is so different about Raja
Natwarlal
where
Emraan
plays a con artist? The actor, predictably, says it's the script. "I would have never signed up for a movie where I had to play a con artist because I find it superficial. When
Kunal
came to me with Raja
Natwarlal's
script, I
realised
that the portrayal was not superficial which is why I said yes. The movie has got romance,
dialogue
baazi
, betrayal, trust and everything that a common man goes through," said
Emraan
.
Kunal
Deshkmukh
added that the film brought
Emraan
and him closer than before.
"Emraan
is a versatile actor; he fits with almost every script I think of." Except the dancing part. "I had to make
Emraan
dance. I mean it was not very difficult but he's a con artist so he needs to dance." But dancing was not difficult for
Humaima
Malik
who sizzles in a song in the film. "I was very excited to work with
Emraan
Hashmi
. I loved
Kunal's
movie
Jannat
a lot," she said explaining her (predictable) reasons for working in the film. The Pakistani actress wants to settle for a long innings in Bollywood. "I want to give my best in every film. I am very excited and nervous," she said. The actors also met fans at Cha Cha
Chai
restaurant and later shook a leg at Boudoir night club.