The Delhi Belly actor opens up on the complexities of fatherhood and extending his support to cancer patients. When meeting
Imran
Khan, Bollywood clinches go out of the window. The actor brings to the table a well-rounded upbringing and an acute awareness and sensitivity towards social causes — something that comes across as he starts talking about his latest cause.
What inspired you to extend support to Helping Hands?
Nuts! It happened almost three-four months ago when I came home and saw a packet of nuts on the table. I am a fan of mixed nuts. I opened it and started eating.
Khaate-khaate
, I turned the packet around and saw Helping Hands. I was like, 'Dude, these are quite tasty!' I asked
Avantika
(his wife), 'Where is it from?' and she said, 'Mom sent it'. Honestly, I was motivated by greed initially. Then she started telling me the whole story about Helping Hands and the work they do. The thing which really troubled me is that people who are fighting cancer, a life-threatening disease, are going through enough. They have it hard enough as it is. And besides this, they are facing day-to-day problems — they don't have a place to stay, they don't have food.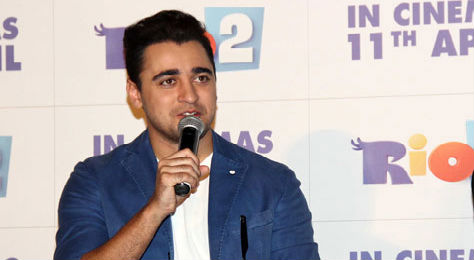 When you are battling something already, it's really unfair that you have to deal with these kinds of issues and as a result of that, there are a number of people who abandon treatment in the middle, which is obviously, a less-than-ideal situation. As I started to hear more about this, my greed subsided and I started to realize that at the basic humanitarian level, one should try and help out. At that point, we were not parents, we were on the verge of becoming parents. You start to feel differently about children. It's a damn
filmi
thing, but it actually happens. Something in you changes. I can't watch a film anymore in which a child is in danger. I feel very unsettled. Six months ago, I was fine. It's a bit clinched, but it does happen.
I am in a fortunate position where I can financially help out, with my name and position as well — which is not the situation that many find themselves in. It seems to me if I am that lucky then I should try and spread the luck as far as possible. I have not given any long-term thought. It really comes down to me picking up the phone when people ask for help when in need. Till now, we haven't done much except lending support in terms of media presence. We are sending out baby announcements – packages from Helping Hands. Whoever our baby announcement goes to, gets one package from Helping Hands. With the event, which was held on September 29, we are hoping to generate more awareness, more visibility and most importantly, more cash.
You've always been a conscientious guy — be it filing the

PIL

against the drinking law or rooting for

LGBT

rights. What makes you so conscious about social issues?
I think it's my upbringing. I was always encouraged by my mother to think for myself and formulate my opinions and to stand up for what I felt was correct, to fight for what I believe in. Very often, that's a very simple and a popular thing. Who cannot agree with supporting children with cancer? Sometimes it's less popular — sometimes it's the alcohol issue or the
LGBT
rights — you have to go where your heart takes you.
When do you resume work?
I start shooting Nikhil
Advani's
film
Katti
Batti
by the end of the month. Right now, workshops, rehearsals, costume, hair and make-up trials are on. We begin shooting in October soon.