While
Ranveer
Singh was sure that his lip-lock with
Deepika
Padukone
with Ram
Leela
would be the best and the longest in the history of Bollywood. But looks like
Sushant
Singh
Rajput
is all set to snatch the trophy, albeit unknowingly. In
Sushant's
next movie Detective
Byomkesh
Bakshy
, the actor will be seen sharing a long lip-lock scene with co-star Swastika
Mukherjee
. If insiders are to be believed then this will be the longest on celluloid. And what's surprising is that
Sushant
was unaware of the scene before it was shot. Before the shot,
Dibakar
had vaguely told
Sushant
that the scene required a peck on his lips, but on the other hand he had briefed Swastika at length about the scene because he was keen to capture
Sushant's
shocked expression without any rehearsals.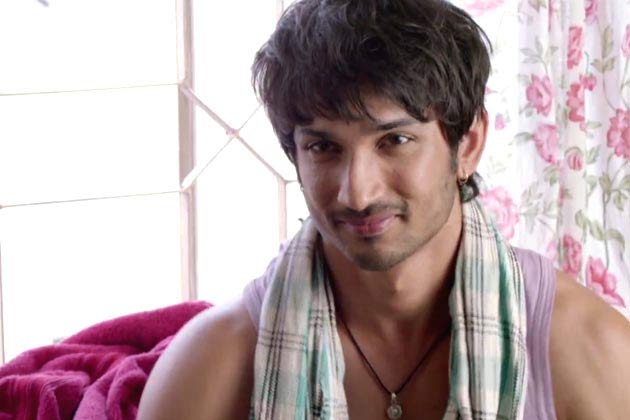 Speaking about the scene
Dibakar
says, "The scene was more than the kiss. It was about deception, intrigue and murder and I needed that something extra that element of surprise that throws everyone off. But we had over-rehearsed it. The takes ended up being just like the rehearsals there was no surprise! After six takes, eight takes, it was still the same. I was worried and then it struck me. I took the Swastika aside and told her, 'Kiss him before he can say anything - and we won't tell him. Throw him off guard'.
Sushant
is a highly prepared actor. He does NOT like surprises sprung at him. We started shooting the scene as rehearsed, and then she did it. Kissed him on the lips, no holding back. The set froze,
Sushant
froze and then he recovered. The scene after that was highly electric because both of them were now watching each other warily not knowing what the other would do and that mistrust, suspicion and tension worked." It worked for the scene, but
Sushant
did have much to say to
Dibakar
once the shot was canned. Says
Dibakar
, "Once I called cut,
Sushant
didn't mince his words and expressed his displeasure. But when he saw the shot, his good
humour
returned. But for a moment we all had our hearts in our mouth. Don't try this at home."