Former Bollywood actress
Mamta
Kulkarni
and her partner Vicky
Goswami
are reportedly arrested in Kenya for drug trafficking. Though not much information is available regarding this, it is reported that the couple were arrested in a joint operation by the Drug Enforcement Agency and Mombasa police. Vicky was earlier arrested in Dubai for trafficking 11.5
tonnes
of
Mandrax
worth $6 Million in 1997. He was awarded 25 years of imprisonment, which was later reduced to 15 years by the Dubai Police on the grounds of his moral conduct. During Vicky's jail term,
Mamta
was busy managing her partner's real estate business that includes a prominent hotel in Dubai. Vicky and
Mamta
hit the headlines in 2012 after they converted to Islam. Some reports suggest that the conversion and their marriage as per Islamic rites were a planned move by Vicky to strengthen his clemency appeal and to get an early release from the Dubai jail. Reportedly, Vicky was released from the jail on November 2012 and was deported to India.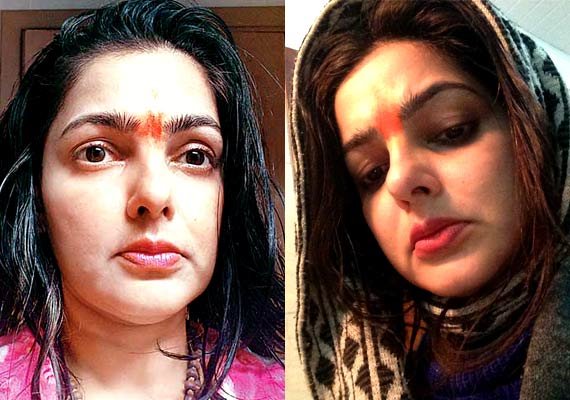 "Though the opposition lawyers strongly opposed his clemency saying that he was an international criminal, the court pardoned him on grounds that he was a reformed criminal and a devout Muslim. The court also ordered that he be deported to his native country in India. Sources claim Vicky arrived in India during December 2012 and left for Kenya soon after. Since he did not have any specific criminal cases pending against him in India, it was easier for him to fly to Kenya," reported The Times of India.
Mamta
, who began her Bollywood career with the 1992 movie "
Tirangaa
", was known in the industry for her controversies than her performances. The actress made headlines when she posed topless for the popular film magazine Stardust in 1993.
During her film career, she appeared along with many popular stars, including
Mithun
Chakraborty
, Ajay
Devgn
, Bobby
Deol
, Shah
Rukh
Khan, Sanjay
Dutt
,
Akshay
Khanna
,
Salman
Khan and Anil
Kapoor
. After a series of successful movies,
Mamta's
career took a turn when she was offered a role in the movie "China Gate" directed by
Rajkumar
Santoshi
. However,
rumours
came out soon about the rift between them and the actress being dropped from the movie. Reportedly, the underworld don
Chota
Rajan
got involved in the issue and made sure that
Mamta
remained as the film's lead. However, "China Gate" turned out to be a disaster at the box office and the actress was upset with the director for cutting some of her scenes for his personal interests. The director denied the
rumours
and the incident marked the beginning of the end of
Mamta's
career. The actress was also seen in a couple of South Indian films and her last movie was the 2002 release "
Kabhie
Tum
Kabie
Hum", directed by
Roop
Dutta
Naik
.