Actress
Gauahar
Khan, who was slapped by a man on the set of a reality show, says laxity in the security arrangements led to the incident. An audience member on the sets of "India's
Rawstar
" attacked her for wearing skimpy clothes. She said, "If any lapse has happened, then it was in security. Without security check how could you give him the card? Isn't it terrorizing? "This is also a terror and it has nothing to do with any belief. No religion or culture gives you the permission of being violent. "This loser does not represent my beautiful faith, which in itself means peace and submission," the actress told reporters at a press conference here. Reportedly, the accused Mohammad
Akil
Malik
got up and went to the stage. Initially, he tried to touch her and then slapped her. He asked her how she could wear skimpy outfits and dance to cheap songs despite being a Muslim.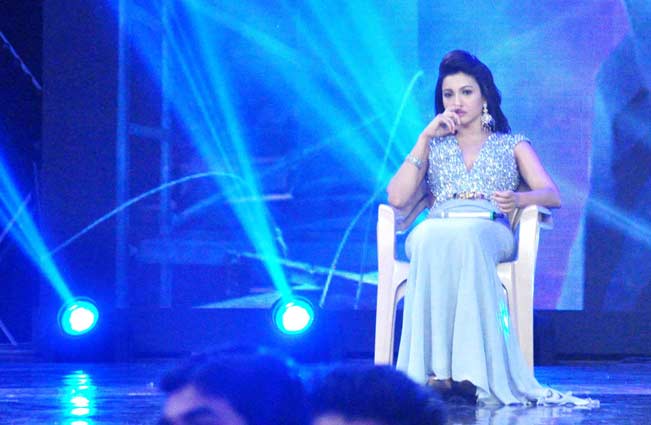 "I am not here to promote any kind of dress code, or state that one must or must not wear certain clothes. I am only here to state that no one has the right to attack or hurt anybody for excising one's personal thoughts or beliefs," said
Gauahar
sharing her views of the Sunday incident. She says she has faith in the country's judicial system. "I fully trust the judicial system of our country and whatever will happen to him, I believe that will create fear," she said. The incident has made her realize the pain of women who experience such attacks in the name of moral policing. "Who allows the moron to decide what the world should be doing or how a girl should dress? Why doesn't a loser like him have a fear of the law before he decides to attack a girl who is unarmed, unprepared," she added.
Gauahar
wonders that if actresses are subject to such harmful mindsets, then how safe a common girl or a woman would be? "It angers me to realize that a man thought it's okay to raise his hand and be violent to a woman at his will." She feels one can oppose any ideology in a peaceful manner.