Cricketer Sreesanth Says: Riya Sen is my friend that's it: It seems that romantic liaisons between cricketers and B-town celebs, has become the latest trend in the industry. First it was Zaheer Khan, who is rumored to enter marital bliss with actress Isha Sharvani sometime soon, then it was Virat Kohli who is said to be dating Sarah Jane Dias, and even rumors of Yuvraj Singh getting too close with actress Akshara Gowda are making headlines.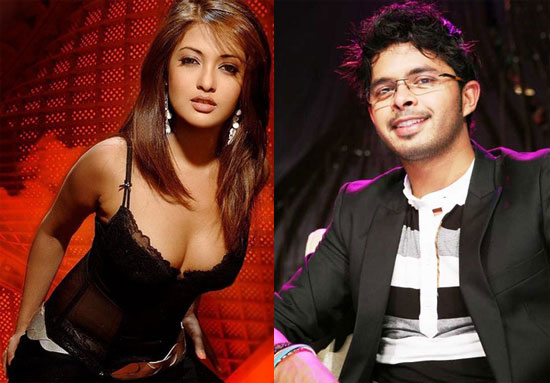 And now the latest entrant in this list is S. Sreesanth, who is rumored to be dating actress Riya Sen. Well, while the duo's increasing closeness has had rumor mills spinning, the South Indian bowler was quick to refute any claims about his link-up with the actress.

Clarifying that he is not dating the daughter of yesteryear actress Munmun Sen, Sreesanth said, "I am not seeing Riya Sen. There is no romance between us. We have hung around together and I enjoy her company, but only as a friend."

I am planning to get married now--Sreesanth
According to DNA reports, the bowler is tired of being linked with actresses from both Bollywood and South India, and so to put an end to such gossips, his family has started hunting for a suitable bride for him.

"My family is of the opinion that I should get married now and they are looking for a match for me. You know how conservative South Indian families are. They don't want me to wait too long and stay single," Sreesanth told the daily.

"But right now, I want to concentrate on my game. Now that we have won the World Cup, the onus is on us to keep up the standard. So I don't really think hard about how parents are going about my marriage right now," the cricketer disclosed.