She has had her share of success in the past with films such as Kabhi Khushi Kabhie Gham (2001), Jab We Met (2007), 3 Idiots (2009), Bodyguard (2011) and Bajrangi Bhaijaan (2015). However, actor Kareena Kapoor Khan says that she has never taken her success seriously. The 35-year-old actor talks about how she never watches her films and what she hates about her profession.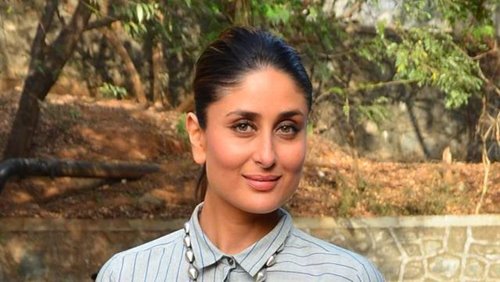 You have been in Bollywood for more than a decade, how do you react when you see yourself on screen? Are you someone who is satisfied with their work?
I always think that I can do better than what I have done. This is why I make it a point to never watch my films.Not many know, but I am very hyper and paranoid and I get really anxious when I see myself on screen. My family sees my film and my mother (actor Babita) and sister (actor Karisma Kapoor) tell me how it was. I react differently than others. I am not satisfied. I still feel like a newcomer and that I still have to learn a lot.
You have been part of so many films now and have often spoken about how much you love being an actor. But what is it about your profession that you find most challenging?
I think the most challenging part of my profession is promotions. I can stand on my feet for 40 hours a day and shoot for any of my films, but when it comes to promotions, I just can't do it. And nowadays, it has become so big. People expect you to turn up at reality shows to promote and I just feel that this requires a lot of courage.
What does the notion of success mean to you? Also, after so many years in the industry, do you feel that you have been successful, or do you still feel that you have a long way to go?
I think success is all an illusion, I don't take my success or failure too seriously. I will work with my head down, not caring about that people say — be it good, bad or ugly. That's what I follow. Over time I have matured and realised the meaning of success. I have been an industry child and over the years, you understand that nothing lasts forever. What lasts is your work, which will always be there.