Nargis Fakhri is one of a kind. Half Pakistani-half Czech, she gave up life in the US and a successful career as a model and headed for the bright lights of Bollywood after being approached to make her movie debut in Imtiaz Ali's Rock Star. That was only five years ago, but the actress has already made her mark on the Indian film industry. Defying her critics she learnt Hindi (she could barely speak a word during the making of Rock Star) has four movies under her belt and a slate of films yet to come. She bagged a Hollywood blockbuster starring alongside Jude Law and Melissa McCarthy in the comic caper Spy and also had the accolade of winning MTV's best fight sequence for her brawl with McCarthy. Meanwhile, her heavenly visage has graced the covers of countless magazines. Not bad going for a woman with no film lineage, and no early aspirations to become an actor. She admitted that the transition to Bollywood hasn't been easy, leaving her feeling alienated, and sadly little has changed on that front, as the actress confesses in an interview that she still has few friends in the film industry. "It sucks," she says with characteristic candour. "Everyone has their cliques and their family and if you're not from a filmi family. I don't know. I just didn't really develop any real friendships. I just do my job and go home. There's just one or two people I can say are friends that I can call. I sometimes wonder if I pushed myself to get out there and meet people I'd get more work. But I'm doing OK. I have four projects at the moment so I can pat myself on the back for that."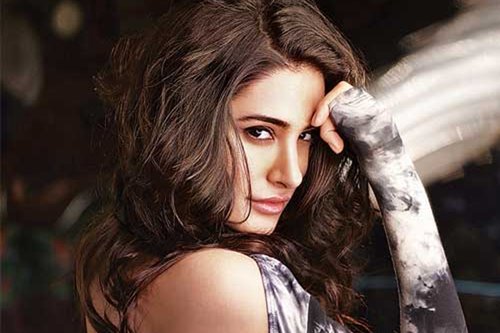 Raised in Queens, she still has an unmistakable New York drawl and the kind of streetwise smarts and sassiness that comes with having to make a living when she was still a child. And while you might think that being a strong independent woman who tends to speak her mind would be an advantage in the patriarchal Indian film industry, in fact that's far from the truth. "No actually it's the opposite," she explains. "You have to be a damsel in distress and that's really hard when I've been raised to be the opposite and do everything on my own. So that's really the hard part. I'm not as feminine as the others girls are because I have been raised with the idea that you're an independent woman, you can get a job, get a career, do your own thing but here it's different. It's like pandering to the male ego and that's tough. And yes it does get me into trouble and I really should rein it in. What she has going for her, apart from her obvious stunning good looks is a strong sense of self, a no-nonsense attitude, a brilliant sense of humour and brazen honesty. But by her own admission, her outspoken nature doesn't make her a good fit in Bollywood, and yet, through hard work alone, she still manages to leave the competition standing. She now stars in Azhar, a biopic of Indian cricketing great Mohammed Azharuddin, in which she plays his second wife, actress Sangeeta Bijlani. As she explains, it was an opportunity she couldn't pass up. "I was called into hear the narration and I read the script and I thought what a great opportunity to be a part of a film that's based on true events. That doesn't come around so often and that's something I haven't tried yet. And because I liked the story I just said yes I'll do it."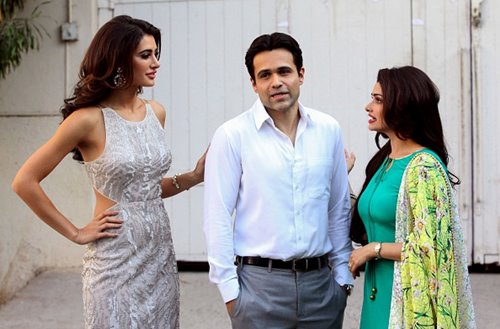 On the prospect of Sangeeta Bijlani seeing her play out her real life on film, she admits she is wary. "Oh gosh, I didn't think about all of that until now, that the audience will watch but so will the real life person whose being portrayed in the film. I can only hope and pray that she enjoys it. It's unfortunate that I haven't had a chance to meet her and no one has contacted me to say whether she has said anything about it or not." Being in the public eye herself, Fakhri fully understands the pressure that the high-profile couple faced. "It's quite hard to describe their relationship . It's like this tumultuous and emotional journey that these two people take. I think being in the public eye and being scrutinised for everything and falling in love with someone, these two people being who they were and are - its tough. "Because I'm in the public eye I think that I would prefer to date someone regular who isn't in the news all the time, but I think even if you date someone regular they'll still put it in the news," she adds. She's only 36, but her life story, with her personal struggles that straddle cultures, the highs and lows of a career as a model and then making the move to India to become a film star, would all make a great plot for a movie. However with a vivacious, madcap personality that is out of the box making her the most fun person you could ever interview, few actors could do her justice. "Even through my travels I haven't met anyone like me who shares a similar story to me. So I guess they'll have to use make up to make me younger it will have to be me. I don't think anyone could play me. It would have to be me."