Bollywood actress Anushka Sharma has hit out at "misogynistic" online trolls after she received abusive social media messages over her reported on-off relationship with Indian Test cricket captain Virat Kohli. Star batsman Kohli pleaded with Internet users to stop attacking Anushka Sharma in a passionate appeal on Instagram earlier this year, saying it was shameful to blame her for his performances. Ahead of the release of blockbuster "Sultan", in which Anushka Sharma plays a female wrestler, the Hindi film actress told AFP it had been difficult coming to terms with the online abuse. "It's one thing to be abused for a film I did or to be trolled if I did something wrong. But to be abused for something I had no association with? That was hurtful," she said. "I have been trolled more than many of my peers. At the beginning I didn't know how to react but now I don't care," Anushka Sharma added in the telephone interview.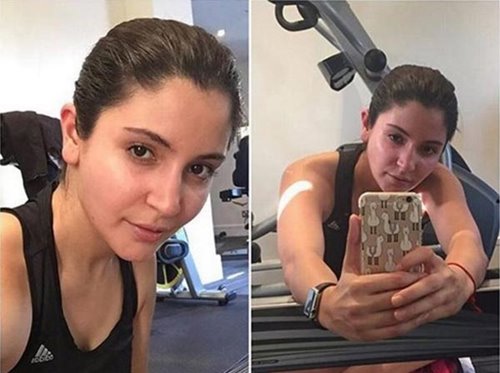 The status of Kohli and Anushka Sharma's high-profile relationship is a staple in the gossip pages of India's newspapers, despite the couple themselves refusing to speak directly on the subject. Anushka Sharma, 28, and Kohli, 27, began dating in 2014 but were rumoured to have broken up earlier this year before apparently getting back together again, according to several Indian media outlets. Anushka Sharma, whose film credits include hit science fiction comedy "PK", received negative comments on Twitter last year after she travelled to Australia to watch Kohli in the cricket World Cup. She was pictured sitting in the stands as Kohli made just one run during India's semi-final defeat to Australia in Sydney, with some Twitter users suggesting it was her fault. In March, Kohli, currently the hottest property in Indian cricket, wrote on Instagram: "Shame on blaming and making fun of her (Anushka Sharma) when she has no control over what I do with my sport." "If anything she has only motivated and given me more positivity," he added, following it up with a similar message on Twitter asking for people to have "compassion".
"I think it's misogynistic, powerless men who have no other way to put you down, whose egos are hurt because you are a successful working woman with your own money and independence," Anushka Sharma told AFP this week. The actress, who played the lead role in 2008 romantic drama "Rab Ne Bana Di Jodi", stars alongside Salman Khan in her next movie "Sultan", which is due for release on July 6, to coincide with the Muslim Eid holiday marking the end of Ramadan. Salman Khan, who sparked controversy this week when he said his heavy training schedule for the film left him feeling "like a raped woman", plays an ageing Indian wrestler trying to qualify for the Olympics. Sharma plays a young female wrestler from the same town as Khan's character. She has ambitions of her own and the pair clash before developing a bond to help them pursue their mutual dreams. "I had just six weeks to build muscles and change my training to weight lifting and learn wrestling. I didn't want to do tricks. I wanted to make it look real and authentic as a sport," she said.