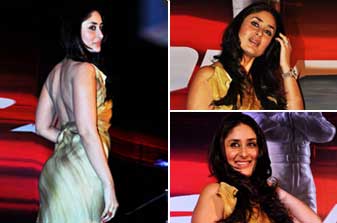 In today's wired world, not many, including Bollywood stars, stay away from social networking and micro-blogging sites like Facebook and Twitter. But Kareena Kapoor always maintained a distance. That was till now. For her forthcoming ambitious project, Madhur Bhandarkar's Heroine, Bebo

is all set to start tweeting via UTV Motion Pictures' Twitter account. But her entries will only be limited to the movie. Kareena will share moments from the shooting and let her fans get up close and personal with her about her character and experience on the sets.

Confirms Kareena "Yes, I will be on Twitter for the first time as Heroine, my character in the film. It will be a new experience for me and I'm really looking forward to it. I think I will thoroughly enjoy it." Heroine stars Kareena along side Arjun Rampal, Randeep Hooda and Shahana Goswami. The music of the movie has been composed by music director duo Salim-Sulaiman.