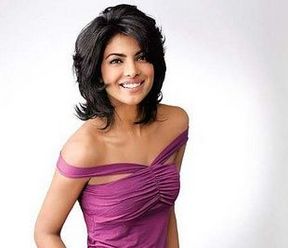 The desi girl seems to have charmed not only the 'aam janta' but her personality has also made her the most favourite Bollywood babe of the young star cast of Shahrukh's 'Always Kabhi Kabhi'.

Priyanka Chopra has become one of most sought after actress in Bollywood and surely turned out to be an inspiration for many. Ali Fazal, Satyajeet, Giselle and Zoa Morani who are all set to entertain youth with 'Always Kabhi Kabhi' are crazy about Priyanka's acting potential.

Ali Fazal who knows his direction well is a big fan of Priyanka and about the same he believes, "In Bollywood today if I have to like and appreciate one actress than it's definitely Priyanka!"

Zoa Morani is confident about her launch pad and aspires to be like Priyanka one day. "I love Priyanka Chopra and would love my career to go like hers. If one needs to represent Bollywood in any part of the world, I think Priyanka is the right choice. She is a very versatile actress," she concluded.

Satyajeet who plays a 'padhakhu ladka' in 'Always Kabhi Kabhi' seems to have found inspiration not only from SRK but also from Priyanka. "I like Priyanka Chopra as she came from nowhere but made it really big in the industry," he explained.

Piggy Chops has also found an admirer in 'Love Aaj Kal' girl Giselle. The actress is taking Hindi lessons to make her position strong in B'town and while talking about her inspiration, she said, "I really love Priyanka for the kind of actress she is and the kind of movies she does."So, Priyanka you have inspired a lot young talent around which helps you rule the Bollywood chart!